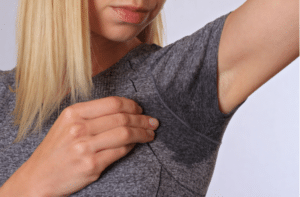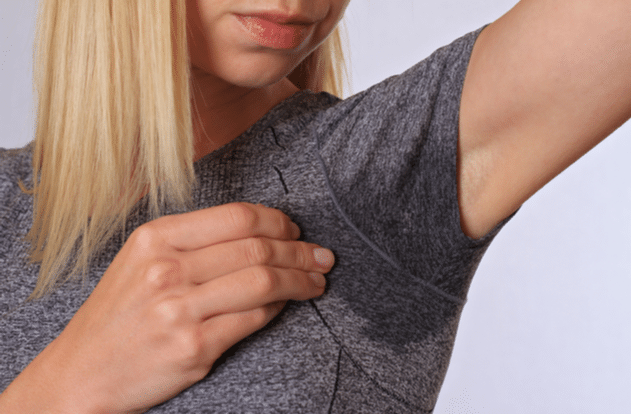 Patients who have hyperhidrosis, the medical term for excessive sweating, understand how embarrassing it can be. Even with the use of antiperspirants and deodorants, patients with hyperhidrosis may find that they are sweating through clothes within minutes of wearing them. They may experience sweat and odor that affects the social situations they attend, the clothes they wear, and the relationships they have. When patients come to the practice of The Menkes Clinic with problems associated with excessive sweating, they are often introduced to an effective, FDA-cleared treatment that can help called Miradry.
What is Miradry?
Miradry is the only aesthetic treatment designed to reduce underarm sweat and odor that is cleared and approved by the United States Food and Drug Administration (FDA). It is a fast and effective treatment performed in the office of The Menkes Clinic for immediate reduction in sweat and odor without downtime and recovery. The Miradry's proprietary electromagnetic technology removes sweat and odor glands from the underarms to improve comfort and confidence!
Don't I need my sweat glands to regulate my temperature?
Your sweat glands are used to help in regulating your body temperature when you are warm. However, there are about 2 million sweat glands throughout the body, and the underarms only contribute to about 2% of these glands. When glands are removed in this area, patients will still sweat naturally from other parts of the body to regulate temperature. Sweat and odor glands that are removed with Miradry are removed permanently as they do not regenerate. Additionally, Miradry has also been found to reduce underarm hair growth, a side benefit of this treatment for patients who are considering it.
Is it safe?
Miradry has been thoroughly tested and is cleared by the FDA as a safe and effective way to eliminate excessive sweat and odor in the underarm area.
Am I a candidate for Miradry?
If you have been diagnosed with hyperhidrosis and are interested in finding a way to reduce your excessive sweating and restore your confidence, it might be time to speak to the doctors at The Menkes Clinic in Mountain View, CA. Call (650) 962-4600. The office is located at 2490 Hospital Drive, Suite #201.