Brown spots are typically the result of sun damage, although many people develop hyperpigmentation with age. UV exposure causes localized buildup of melanin beneath the skin, and as new skin cells move towards the top layer, brown spots become visible.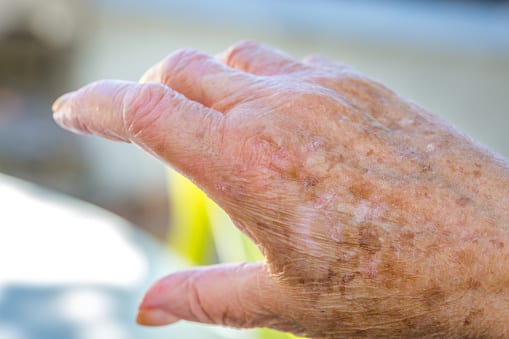 The cause of some brown spots is medical.  Your first visit for brown spots will be a medical office visit.  One of our doctors will diagnose the cause as medical or cosmetic and provide an appropriate treatment plan.
Brown Spot Treatment Options
Depending upon the type, extent, and location of the discoloration, Dr. Menkes and his team at The Menkes Clinic & Surgery Center may design a treatment plan that includes chemical peels and laser treatments varying in strength. Read more about the treatment options below and call to schedule a free consultation at 650-962-4600.