Spider veins are small, dilated capillaries that form just beneath the skin's surface that may occur anywhere from the thighs down to the ankles. They appear as clusters of blue or red lines and can become larger and more extensive over time. Common locations for spider veins include the back and side of the thigh, the calf area, and just below the knee and the ankle. While spider veins are not painful or dangerous, many people choose to seek cosmetic treatment to remove them.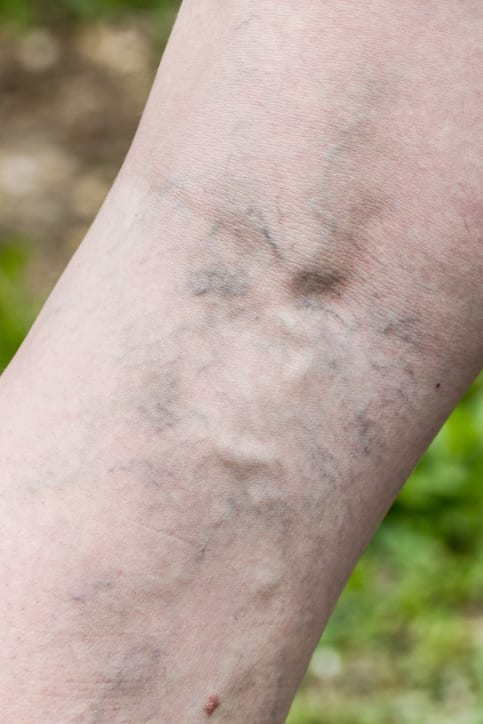 Non-invasive, non-surgical treatment
No downtime
Polidocanol is safe and effective
Monthly treatment for an average of 4 sessions
Excellent and proven results
Sclerotherapy is a procedure used to treat spider veins in the legs and thighs using Polidocanol. Polidocanol is an FDA-approved sclerosing agent that is injected directly into the affected veins.
Sclerotherapy treatments are performed monthly for an average of four sessions, each lasting less than 30 minutes. This traditional method of treating spider veins on the legs has been around for more than 100 years, and is proven to be the safest and more effective sclerosing agent available. In order to achieve optimal results, we recommend that our patients wear support stockings for 2 weeks after each session until all treatments are complete. The treatments work for years, but occasionally require touch-up injections as needed.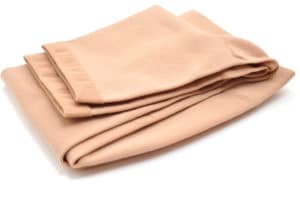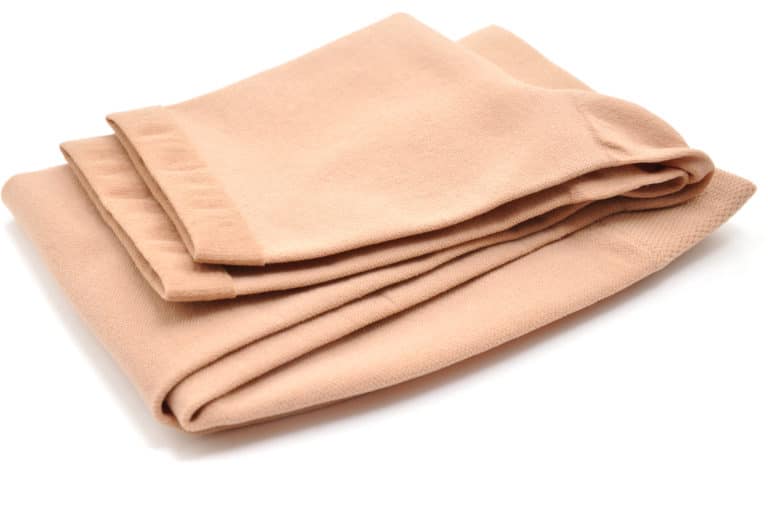 What is the recovery process like after sclerotherapy?
During sclerotherapy, a doctor injects a mild chemical solution into visible veins. Patients can expect some degree of inflammation to occur after their session. For example, redness, tenderness, and swelling may occur. A small amount of blood may also leak from treated veins, which could result in temporary skin discoloration or bruising.
Patients often return to normal activities the same day they have sclerotherapy. It is beneficial to wear compression stockings or bandages for approximately two weeks. Garments can be removed for bathing, then reapplied when the skin is dry.
How long before veins disappear after sclerotherapy?
How long it takes for veins to fade after sclerotherapy can differ based on a variety of factors. Examples include the strength of the sclerotherapy solution, the thickness of the treated veins, the type of injection given, and skin complexion. Generally, vein specialists expect patients to notice a marked improvement within 2 months of treatment. The decrease in visibility may occur within 2 weeks. Patients may return for a follow-up approximately one month after their sclerotherapy injections. During this visit, the doctor observes measurable changes and discusses the potential necessity of further sessions.
What happens if you don't wear compression garments after sclerotherapy?
Sclerotherapy is successful in over 95% of cases. However, this does not mean patients may not experience potentially uncomfortable side effects after their injections. Compression garments seem to be the best defense against them. Studies suggest that compression may decrease the severity and duration of bruising and pain, and allow patients to recover more quickly.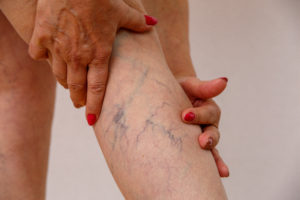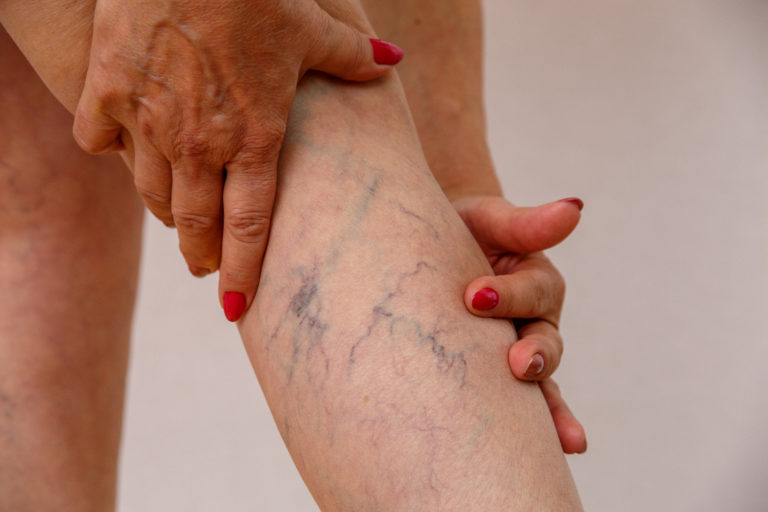 Compression socks are usually tighter at the bottom and gradually loose at the top. This design forces blood upwards, decreasing the chances of pooling. The assistance in circulation is especially helpful in the first few days after sclerotherapy when blood is redirecting to more functional vessels.
What are the risks of sclerotherapy?
Few serious complications are associated with sclerotherapy. The most common side effects of treatment include:
Bruising

Swelling

Darkened spots or lines on the skin

Raised red areas

Multiple tiny red blood vessels

Small skin sores
Side effects usually go away within a few days to several weeks. 
Is sclerotherapy painful?
An experienced vein doctor uses comfort-improving injection techniques, so patients typically tolerate treatment well. Some spots may be more sensitive than others. However, needle-phobic patients find sclerotherapy only minimally uncomfortable. Pain perception is somewhat subjective, so it is difficult to measure how much discomfort a person may sense. Generally, skill and the type of needle used to combine to achieve a comfortable treatment.
Is sclerotherapy covered by insurance?
In general, sclerotherapy is considered a cosmetic procedure. As such, it does not qualify for medical insurance coverage.
If You Are Interested In Sclerotherapy, You May Also Be Interested In
Schedule Your Consultation Today
If you're interested in learning more about sclerotherapy please contact us for a consultation at 650-962-4600 or fill out our contact us form. We will discuss your needs and concerns, and determine your best course of action.