As we get older, our bodies slow down their production of the underlying substances that make skin look soft and smooth, and as a result, our skin starts to sag, look tired, and develop wrinkles.
BELOTERO BALANCE dermal filler is an injectable form of hyaluronic acid (HA) which is a naturally-occurring molecule that quickly plumps out wrinkles to restore a youthful, rested appearance. The BELOTERO filler is ideal for the deeper smile lines that often appear on either side of the nose, as well as the thin, vertical lines in the delicate skin around the lips and in the chin.
BELOTERO BALANCE is easily assimilated so that its effects are instant. The basic ingredient, HA, is the same as in many other facial fillers, but this filler has additional, unique qualities that enable it to be placed within the areas of the skin that need it most, resulting in a smooth, soft, natural and even-looking appearance. Because of this versatility, BELOTERO BALANCE can even be used to fill out the finer wrinkles and facial lines that other fillers are unable to improve.
A BELOTERO BALANCE injection is a simple, safe, and very quick procedure that is often completed within a 20-minute window. The filler is administered through a very fine needle into the desired treatment areas until the desired effect is achieved. It takes effect immediately so that you will leave our office with smooth, soft, refreshed, and youthful-looking skin. There is no downtime and you can return to your daily routine right way.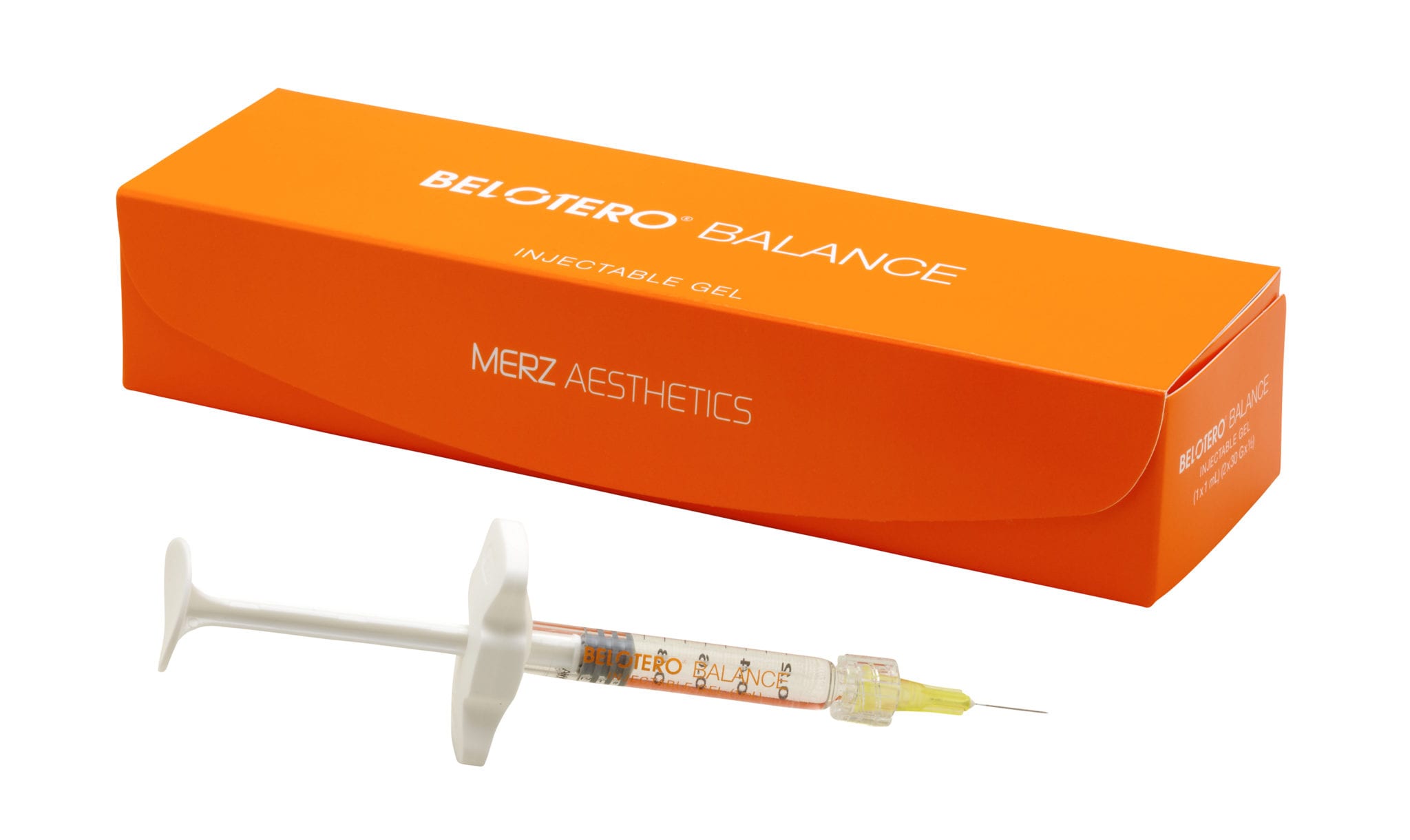 Benefits Of BELOTERO BALANCE
Benefits of the filler include:
Non-invasive, non-surgical procedure
Dramatically lessens the appearance of folds and wrinkles
Immediate, smooth, and even improvement for softer, smoother, more youthful skin
Short procedure of only 20-minutes duration
30-minute procedure
No downtime
Clinically proven to last 6 months.
If You Are Interested In BELOTERO, You May Also Be Interested In: