Lines and wrinkles on the forehead, between the eyebrows, and around the eyes are common signs of aging. At the Menkes Clinic & Surgery Center, we help our patients regain
more control over the aging process through a Xeomin®, Dysport® or BOTOX® injection. Like BOTOX®, Xeomin® is a dilute, purified form of botulinum toxin that helps to temporarily soften fine, moderate, and severe wrinkles caused by muscle contraction.
What Is The Difference Between Xeomin® And BOTOX®?
Xeomin® is made through a unique precision manufacturing process that isolates the therapeutic component of the molecule and removes the accessory proteins that don't play an active role in treatment. It is a highly purified neurotoxin. BOTOX® contains the accessory proteins, but otherwise, they are interchangeable.
Where Can Xeomin® Be Used?
This injectable is FDA approved for moderate to severe frown lines between the eyebrows (glabellar lines). Like BOTOX® and Dysport®, Xeomin® is routinely used off label for other areas as well.
What Are The Potential Side Effects?
Headaches are the most common side effect when used for treatment of glabellar lines. Other possible side effects include:
Dry mouth
Discomfort or pain at the injection site
Tiredness
Neck pain
Muscle weakness
Eye problems, including: double vision, blurred vision, drooping eyelids, swelling of your eyelids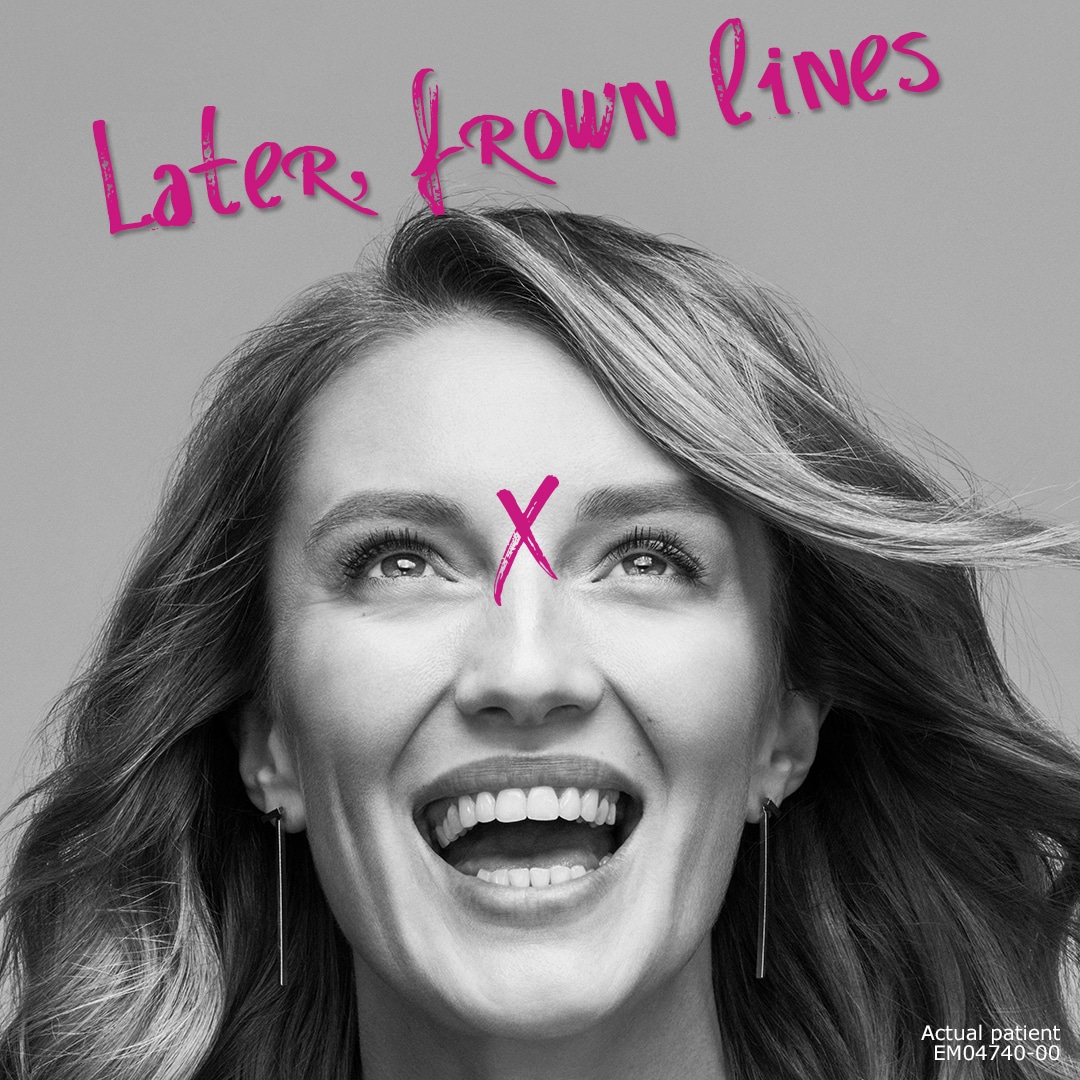 How Long Do Results Last?
Results typically last 3-4 months, although it varies from patient to patient. Contact the Menkes Clinic if you have additional questions.