If you're battling the effects of aging or trying to address it before the battle even starts, Clear and Brilliant at the Menkes Clinic in Mountain View, CA can help.
This lower intensity, gentle laser treatment resurfaces the skin to bring back its glow that time and the environment took away. It works great for sun damaged skin by removing brown spots, fine lines, blotchy and uneven skin tone and reducing large pores. Just one Clear and Brilliant session can leave your skin feeling smoother, more even-toned and simply more radiant, and routine treatments will deliver even more lasting results.If you are interested in Clear and Brilliant in Mountain View, CA and surrounding areas, call today to schedule an appointment!
How Clear And Brilliant Works
Clear and Brilliant is an entry-level laser treatment from the trusted creator of Fraxel DUAL. Its fractional beam removes micro thin layers of skin without damaging the skin or pigment, making it less aggressive than many other laser treatments. It's perfect for beginners or in between other skin treatments.
As with all lasers, tens of thousands of pixels of light are delivered deep into the skin working from the inside out. The beam stimulates your body's own immune system to produce collagen and new skin cells, resulting in smoother, more even-toned skin. It is highly recommended to accompany this laser treatment with targeted topical solutions, as the newly lasered skin absorbs them more efficiently. It's a great way to get more bang for your buck!
A typical Clear and Brilliant treatment is about 30-45 minutes from start to completion. If you desire, the aesthetician can apply a topical numbing cream to your skin prior to treatment for additional comfort. The aesthetician will then gently glide the laser handpiece across the target area and actively treat your skin for approximately 15 minutes. You'll start to feel your skin tighten and heat up slightly, similar to sunburn. This should only last one hour, depending on your skin type. Most people can return to work or their daily schedule right away, with total downtime not exceeding 24 hours. Clear and Brilliant truly is a lunchtime procedure.
Clear And Brilliant Benefits
Benefits of Clear and Brilliant include:
Safe, non-surgical and non-invasive
Gentle treatment, virtually painless
Prevent early signs of aging and maintain younger looking skin
Have more even, uniform skin color
Get renewed, ultra-soft and smoother skin texture
Naturally radiant and glowing skin
Minimized pore appearance
Little to no downtime, under 24 hours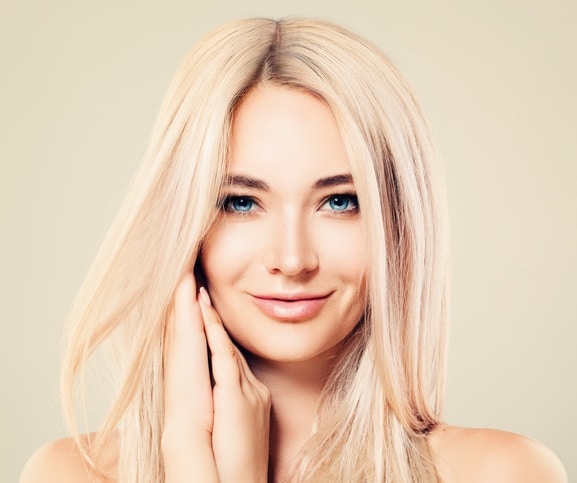 Clear And Brilliant In The News
Clear And Brilliant Before & After