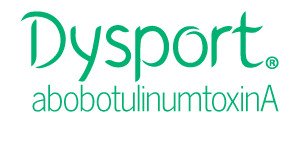 Prescription Dysport® injectable is used to gently relax the facial muscles to prevent wrinkling between the eyebrows, in the forehead, around the mouth and eyes, and in the neck.
Like BOTOX®, it works by blocking the nerve impulse from reaching that muscle, and as the muscle relaxes, wrinkles will soften or totally disappear. Expert treatments by our providers appear natural and do not affect a person's ability to have normal facial expressions. This results in a refreshed, smooth-looking visage.
Dysport®, also known as Reloxin, is made from a neurotoxin produced by the bacterium Clostridium botulinum; it is the same neurotoxin used in BOTOX®.
Applications For Dysport®
Medically, Dysport® is used to treat excessive underarm sweating; symptoms of cervical dystonia, which include neck pain and abnormal head position; and muscle spasms. Cosmetically, it is used to treat the following:
Forehead furrows
Frown lines
Crow's feet
Skin bands on the neck
A typical appointment for Dysport® in Mountain View takes about 10-15 minutes. Our providers use a very short, thin needle to inject small amounts into the desired muscles. You may need more than one Dysport® injection – the number varies from patient to patient and is dependent upon the chosen facial area(s), as well as the severity of the wrinkling. It takes roughly 1-2 weeks for these treatments to work, and they can last 3-6 months. Injections should only be given by qualified medical professionals.
According to the manufacturer's website, ideal candidates are "adults less than 65 years of age" who want "temporary improvement in the look of moderate-to-severe frown lines between the eyebrows (glabellar lines)." It may not be suitable for those with the following:
Allergies to Dysport® or its ingredients
An allergy to cow's milk protein
Surgical facial changes
Very weak muscles in the treatment area
A face that looks very different on each side
Inflammation or infection in the area to be injected
Droopy eyelids or sagging eyelid folds
Deep facial scars
Thick, oily skin
Wrinkles that cannot be smoothed when spread apart
Anyone who is pregnant or breastfeeding, or has a neuromuscular disease, should not receive Dysport® injections.
Differences Between Dysport® & BOTOX®
Although made from the same bacterium, there is anecdotal evidence that Dysport® may last longer, spread farther and take effect more quickly than BOTOX®.
Side effects are usually mild and temporary, and normal activities may be resumed immediately after receiving injections. Injection-site side effects include the following:
Pain
Infection
Inflammation
Tenderness
Swelling
Redness
Bleeding
Bruising
Eyelids can droop when injections are made in the glabellar region; they usually return to normal within 3 weeks. Side effects of Dysport® are the same as those of BOTOX®.