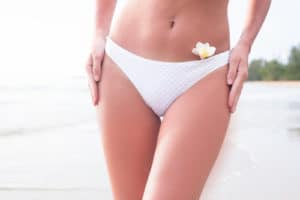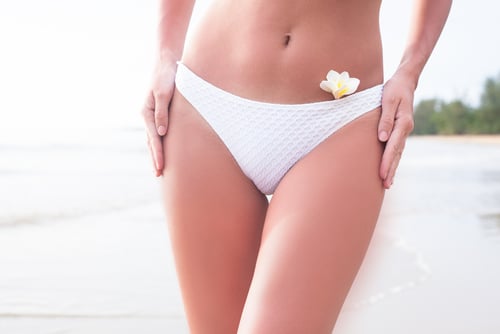 When women think about aging, they often think about the development of fine lines and wrinkles on the face and less energy over the years. But did you know that your vaginal health is also affected over time? Many women overlook the issues that occur "down there." Increasing age is just one factor that affects the vaginal area, as well as pregnancy, childbirth, and menopause. Women often experience a variety of issues when it comes to their vaginal health that can arise with time, including painful intercourse, urinary incontinence, and vaginal dryness. Thanks to continued advances in the field of cosmetic medicine, women have options to tightening and firming the vaginal area, in turn addressing many of these concerns. To do this, the team at The Menkes Clinic relies on the FemTouch treatment, which offers nonsurgical, minimally-invasive vaginal rejuvenation.
How does the FemTouch treatment work?
The FemTouch device is a specialized instrument that was designed specifically for vaginal rejuvenation. It uses a special probe-like device that is lubricated and then inserted into the vagina. It then administers low levels of CO2 energy in a 360 pattern within the vaginal canal. This energy will stimulate the production of collagen and elastin, as well as regenerate the soft tissues. It remodels the vaginal mucosal layer, thickens the vaginal wall, and increases vaginal secretions. All of this helps in addressing a wide range of issues, including stress urinary incontinence, vaginal dryness, and loose tissues.
Who is a candidate for the FemTouch vaginal rejuvenation service?
The best candidates for vaginal rejuvenation are women who are experiencing a variety of changes that inhibit their ability to maintain their sexual connections and feel confident with themselves. Women with decreased vaginal lubrication, stress urinary incontinence, painful intercourse, or itching sensations may be considered candidates for this and other rejuvenation services available at our facility.
Call The Menkes Clinic today to learn more about FemTouch
If you are interested in learning more about vaginal rejuvenation services available in the Mountain View, California area, connect with our team today. We are open to new and existing patients in the community at our dermatology office conveniently located in Melchor Pavilion at 2490 Hospital Drive, Suite #201.   Call (650) 962-4600 to schedule a visit.