The Menkes Clinic & Surgery Center offers surgical and non-surgical solutions to improve and maintain their desired body contours, ranging from cellulite and small pockets of fat to more substantial areas of fat and sagging skin. Our extensively trained team achieves outstanding results from contouring procedures such as tumescent liposuction and provides non-surgical body contouring with CoolSculpting.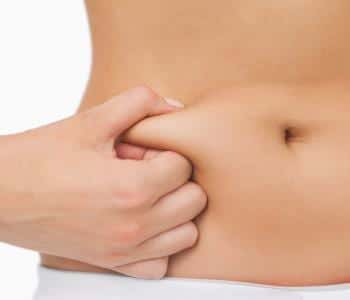 Original CoolSculpting is cleared by the FDA for non-surgical fat reduction in the abdomen (muffin top), flanks (love handles), inner thighs, and outer thighs. CoolMini is an exciting new addition to the family of treatment options. This hand-held device utilizes the same technology to reduce fat under the chin and tone the neck.
The CoolMini hand-held unit targets the fat beneath the jaw that causes a double chin. It works in the same manner as CoolSculpting but focuses on the neck. With just one or two CoolMini treatments in our Mountain View CA office, patients achieve a more refined profile and more youthful neck contours. Because it is a separate device, you may have your double chin and the neck area treated with CoolMini while having other areas of the body addressed with CoolSculpting.
SmartLipo is a laser that is used to prepare the body tissues prior to the actual liposuction procedure. The effect of the laser is to actually liquefy the fat cells, which makes it possible to use a smaller size cannula to remove them. This means that only a very small incision is required and it also makes SmartLipo almost pain-free compared to other tumescent liposuction methods. In addition, the recovery time from the procedure is considerably reduced with most patients returning to their everyday routine within a day or so.
Kybella® is made from a substance that's found in the body called deoxycholic acid. Kybella® works by dissolving stubborn fat cells housed under the chin that simply can't be addressed with weight loss, creams, or exercise. When injected into fat cells it destroys them and leaves the skin on the face tighter and the jawline more defined.
Learn which treatment is best suited to your needs by reading more below or calling us to schedule your free consultation at 650-962-4600.