Soft, hydrated skin with refined texture and even tone is the hallmark of youthfulness. Over time, pores clog and dead cells build up at the surface. Skin looks lackluster and fine lines are emphasized. The Menkes Clinic & Surgery Center in Mountain View, CA offers a refreshing solution – SilkPeel skin rejuvenation.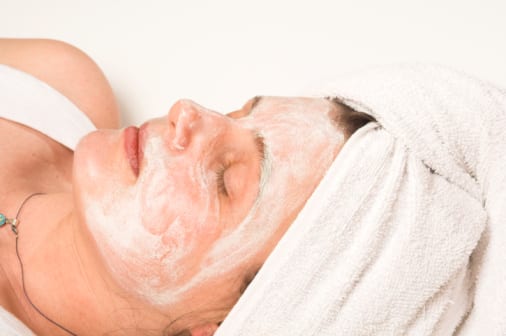 SilkPeel is a three-pronged approach to improving the complexion – skin resurfacing, pore extraction, and deep infusion of beneficial serums. Dead and damaged cells are exfoliated from outer layers of skin and lifted away with a pneumatic handpiece. The gentle suction clears clogged pores. Then, the skin is permeated with specialized serums, at the peak of exfoliation. This precise timing allows maximum penetration at optimal skin depth for serum absorption and retention.
Our skincare professionals, Dr. Andrew Menkes, Dr. Krystal Wang, and Dr. Lillian Soohoo, recommend SilkPeel dermal infusion therapy for skin that is:
Oily
Acne-prone
Dry
Dull
Showing signs of aging
Treatment can be performed on the face, neck, décolletage, backs of hands, feet, or other areas of the body.
SilkPeel is a pampering, luxurious treatment, safe for all skin types. You will see a difference in just one session. Most patients eagerly schedule monthly treatment to maintain their stunning SilkPeel complexions. This is a terrific adjunct to a good daily home care regimen with professional-quality skincare products.
The procedure begins with thorough cleansing of the skin. Then the clinician moves the handpiece over the treatment area, removing and suctioning dead skin cells. Skin is simultaneously saturated with a vitamin, mineral, and anti-oxidant treatment solution selected for your specific skin type and complexion concerns. Skin immediately feels smoother and softer and has a radiant glow.
Benefits of SilkPeel skin rejuvenation include:
Takes less than an hour.
Painless.
No downtime.
Plumps skin with healthy hydration.
Stimulates cellular renewal.
Reduces the appearance of fine lines and wrinkles.
Lightens age and sunspots.
Improves acne blemishes.
Refreshes and revives tired-looking skin.
Schedule a SilkPeel appointment at The Menkes Clinic & Surgery Center in Mountain View, CA for the best complexion of your life. The number is 650-962-4600