Eczema (also called atopic dermatitis) is a common genetic skin condition affecting infants, children, and adults that is characterized by increased sensitivity to many environmental factors. Individuals who suffer from eczema often experience intense itching after exposure to certain environmental triggers such as house dust mites, wool, and grass.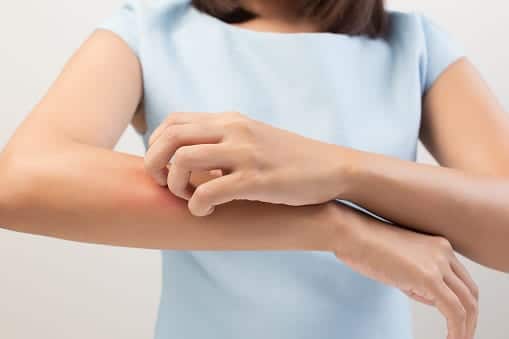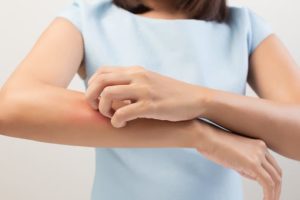 Contact with these allergens can result in an itchy, scaly rash that usually becomes chronic if not appropriately treated. Patients may also experience flares of their eczema in the absence of any identifiable trigger. Seasonal outbreaks are also commonly observed with worsening of the rash during the winter and summer months.
Common skin condition
Usually develops during childhood
May persist in adults
Genetic and environmental causes
Management of atopic dermatitis includes the liberal use of non-medicated emollients, prescription-strength ointments and creams as well as oral medications, and the knowledge of important routine skincare principles. We educate patients about skincare and help them to recognize potentially aggravating factors. In severe cases, we are able to use state-of-the-art therapies such as narrowband UV-B phototherapy, CellCept, cyclosporine, and Methotrexate.
Non-medicated emollient creams/ointments
Prescription-strength ointments and oral therapies
Educating patients regarding daily skincare
Identifying environmental triggers
Phototherapy (light treatment)
Our physicians are experts in prescribing appropriate treatments for eczema while taking into consideration each patient's age, the severity of their skin disease, and their lifestyle. Eczema is a treatable skin condition in the vast majority of patients.
Dr. Soohoo is one of only a handful of Board Certified pediatric dermatologists in the Bay Area and is highly skilled in treating children with eczema. At The Menkes Clinic & Surgery Center, we welcome both pediatric and adult patients to come for a consultation to develop an individualized treatment plan to gain effective control of this chronic skin condition.
Contact our office at 650-962-4600 for your one on one consultation with one of our experienced dermatologists.