We promise to provide the highest quality medical care and to keep current with the latest evidence-based treatments and techniques to ensure natural-looking rejuvenation.
Since 1984, Dr. Menkes continues to offer the superb, personalized care that has established him as a highly respected and trusted dermatologist and dermatologic surgeon. His peers have recognized him as one of the top physicians in the San Francisco Bay Area in multiple publications, including Consumer Checkbook, San Francisco Focus Magazine, and San Jose Magazine.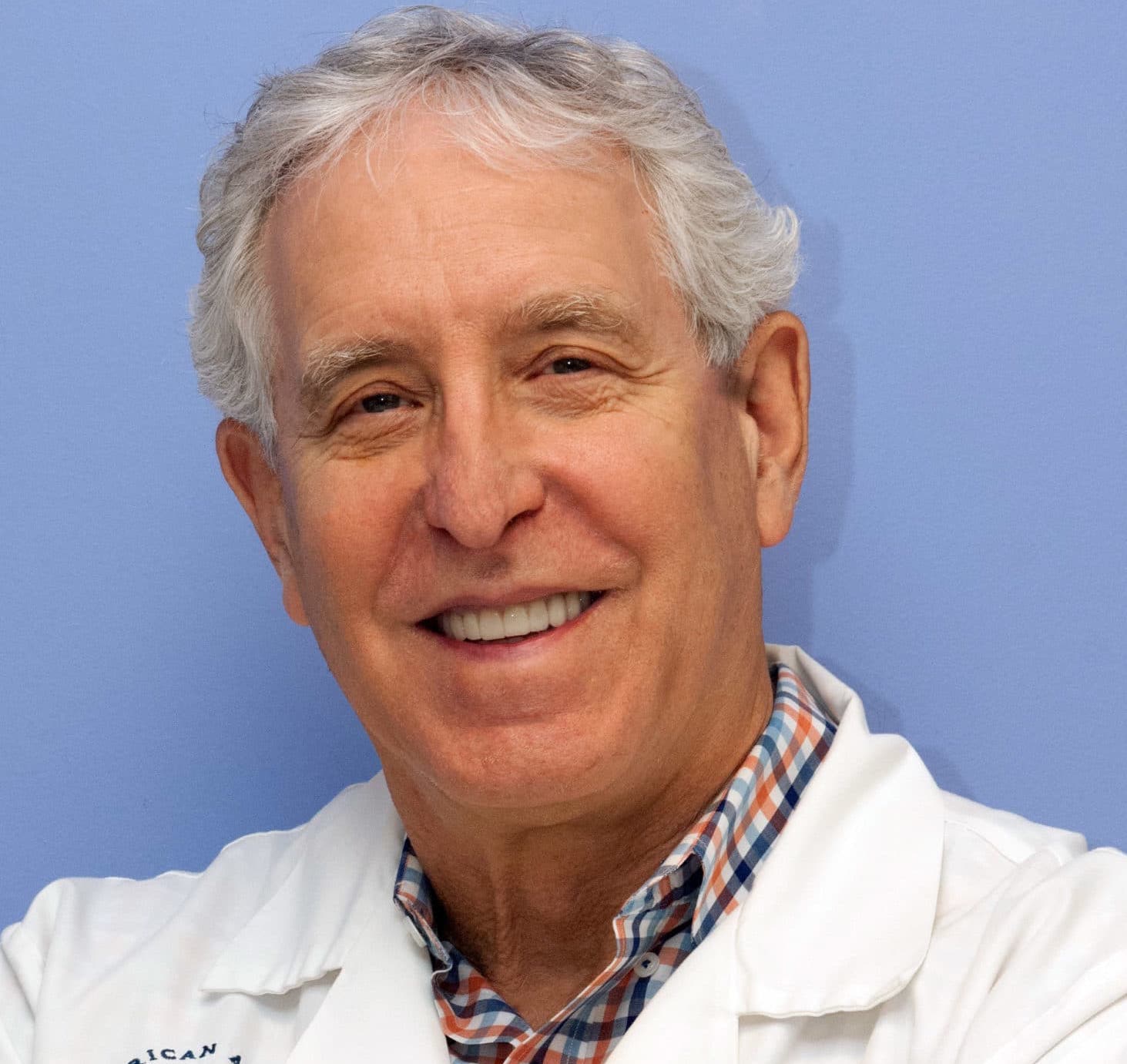 Background, Education, and Influences:
Dr. Menkes was born and grew up in Toronto, Canada. A happy, normal childhood began embedding in his character the values that would lead to a life of caring for others. Growing up in the same neighborhood with the same friends and extended family, even though his college years, instilled in him a sense of security and self-understanding that helped form a personality dedicated to service.
Many mentors along the way, including a dedicated mother and industrious father, influenced his ideas and evolution. One such mentor stands out in his thinking. While completing his internship in Internal Medicine at the University of Toronto's Wellesley Hospital, he met and worked with a resident physician whom he attempts to emulate to this day. Dr. Menkes describes him with an attitude of deep respect and admiration.
"He set a high standard of excellence that I felt determined to achieve. Aside from performing an intelligent, efficient analysis of a patient's medical problem, he always listened intently to the person behind the patient and then exercised his extraordinary instincts to prescribe the best treatment. Aside from applying his consummate medical skill, he practiced patience, humility, and respect-all with a compassionate human touch. Never did I see him misuse his authority with those in his care."
Another major influence in the life of Dr. Menkes took place after he completed his internship. Although pleased with the nurturing benefits he gained from remaining in the same community all his life, he felt the need to explore other vistas. This prompted him to take a year and a half off and embark on a life-changing adventure, a trip around the world. Traveling through Europe, Africa, the Middle East, the Far East and Australia, he found his mind and heart opening to the diversity and richness of other people, languages, and cultures.
This profound and expanding experience helped him examine fresh ideas and consider new career options. While traveling, he enrolled in a residency-training program in General and Orthopedic surgery at Australia's University of Sydney. Returning home, his residency training in Internal Medicine continued at the University of Toronto's St. Michael's Hospital, but he quickly moved on for more of the same preparation at Pacific Medical Center in San Francisco.
At the end of those experiences and other explorations, he decided that a Dermatology practice would best serve his personality and interests. Once again, he found himself in residency training, this time in Dermatology at the University of California in San Diego, followed by the completion of a Laser and Photobiology Fellowship in the Department of Dermatology at Harvard University. He then set up his private practice of Dermatology and Dermatologic Surgery in Mountain View, California. While building his practice, he also worked periodically as an Emergency Room Physician at Redwood City Sequoia Hospital, an experience he considers critical in rounding out his medical knowledge and skills.
Present Day & Future Goals, Hobbies, And Interests:
Today, Dr. Menkes enjoys the satisfaction of having built an outstanding practice in Mountain View since 1984. Aside from an enduring passion for his craft, he enjoys skiing, golf, music, and theater. In addition, he applies the depth and breadth of his extensive background and training with great humility, believing that a physician's schooling never ends.
His vision of the future for The Menkes Clinic & Surgery Center, filled with great anticipation, encompasses challenges and opportunities he trusts will lead to a higher standard of excellence in comprehensive skincare, one characterized by uncompromising principles, ethics, and quality. New technology, treatments, and breakthroughs reinforce his belief in the promise that Dermatologic and Cosmetic Medicine holds to enhance the lives of the patients he serves. He looks ahead to the evolution of his practice with the same exhilaration he felt when embarking on his adventure around the world many years ago.
Patient Testimonials:
"Dr. Menkes is such a wonderful and caring doctor. He always takes the time to explain issue at hand and recommendations. His office staff are very friendly." - J.I.
"I've been seeing Dr. Menkes for years. He and his staff are amazing! If you want great clinical advice, treatment and service, visit Menkes Clinic -- you won't be disappointed." - J.F.
Dr. Krystle Wang graduated with a bachelor's degree from Harvard University, where she was president of Women in Science at Harvard-Radcliffe. She worked as a healthcare consultant in New York City prior to attending medical school. At Jefferson Medical College, she graduated Magna Cum Laude and was inducted into the Alpha Omega Alpha Honor Society, Hobart Amory Hare Honor Medical Society, and Association of Pathology Chairs Honor Society. She went on to complete her residency training in dermatology at Thomas Jefferson University, and served as co-chief resident during her senior year.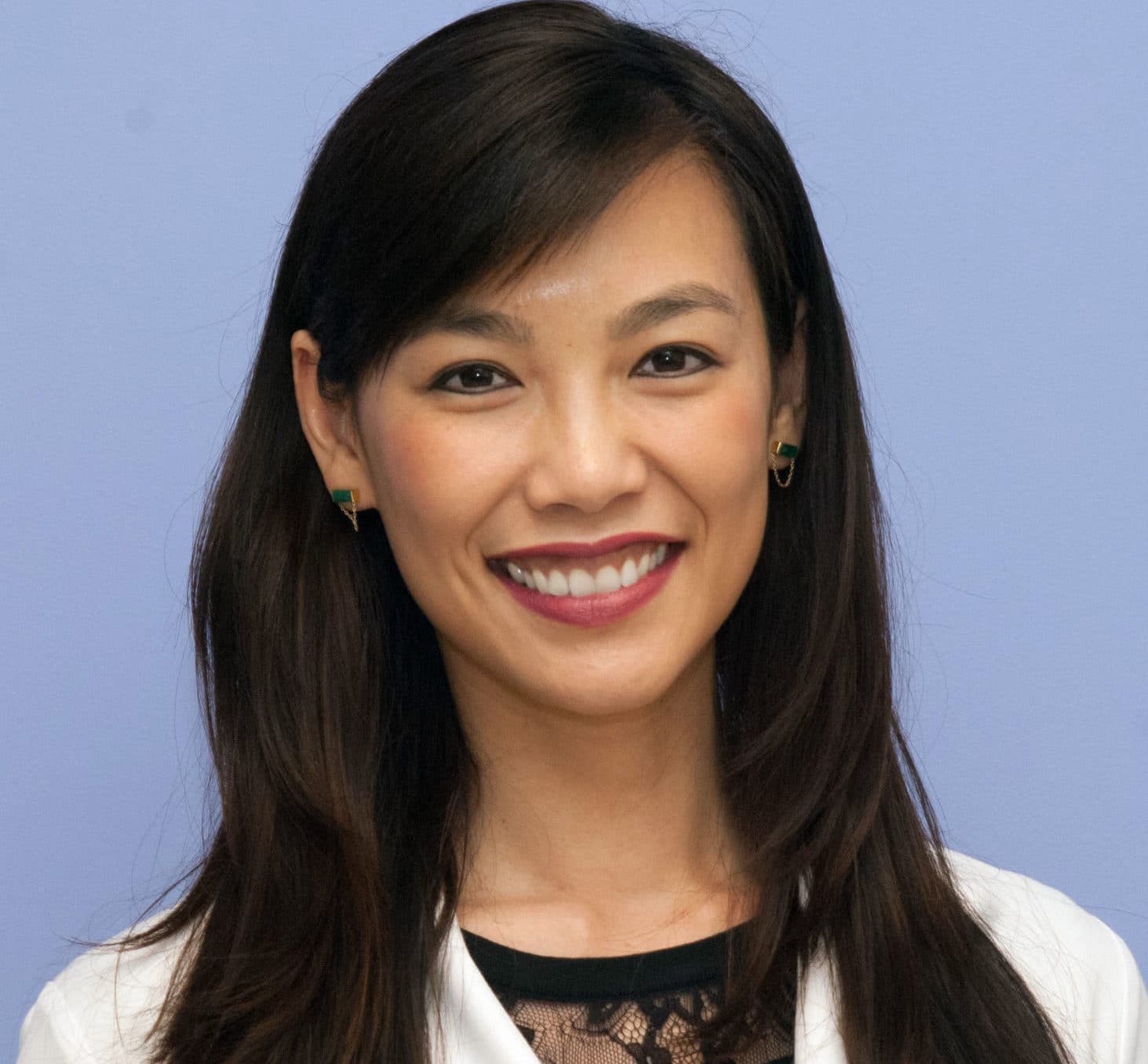 Dr. Wang's areas of interest include cosmetic and general dermatology. She is an Allergan Medical Institute Faculty Member, selected to a cohort of experienced physician injectors who train other providers in the use of cosmetic facial injections and other aesthetic procedures. She has co-authored chapters in cosmetic textbooks detailing laser treatments and articles in journals, including the New England Journal of Medicine, Journal of Investigative Dermatology, Dermatologic Surgery, Cutis, and SkinMed Dermatology for the Clinician. She has also presented at the annual meetings of the American Academy of Dermatology and the American Society for Laser Medicine and Surgery. More recently, she worked with a medical device company as a co-investigator in a clinical trial to investigate the laser treatment of stretch marks.
Dr. Wang is a member of the American Academy of Dermatology, American Society for Laser Medicine and Surgery, American Society for Dermatologic Surgery, and American Medical Association. She is also a member of the Chinese Health Initiative Physician Network at El Camino Hospital. She is fluent in English and Mandarin.
Outside of work, Dr. Wang enjoys traveling, kickboxing, spinning, yoga/pilates, and trying new experiences.
Dr. Kerry Heitmiller is a board-certified dermatologist specializing in medical, cosmetic and surgical dermatology. She is dedicated to providing excellent care to patients of all ages and believes in providing personalized care and treatment plans based on each patient's needs.
Dr. Heitmiller graduated Phi Beta Kappa with a degree in biology from Johns Hopkins University. She then received her medical degree from the University of Maryland School of Medicine, where she graduated magna cum laude, and received the Carolyn J. Pass, MD Award for Outstanding Clinical Performance in Dermatology.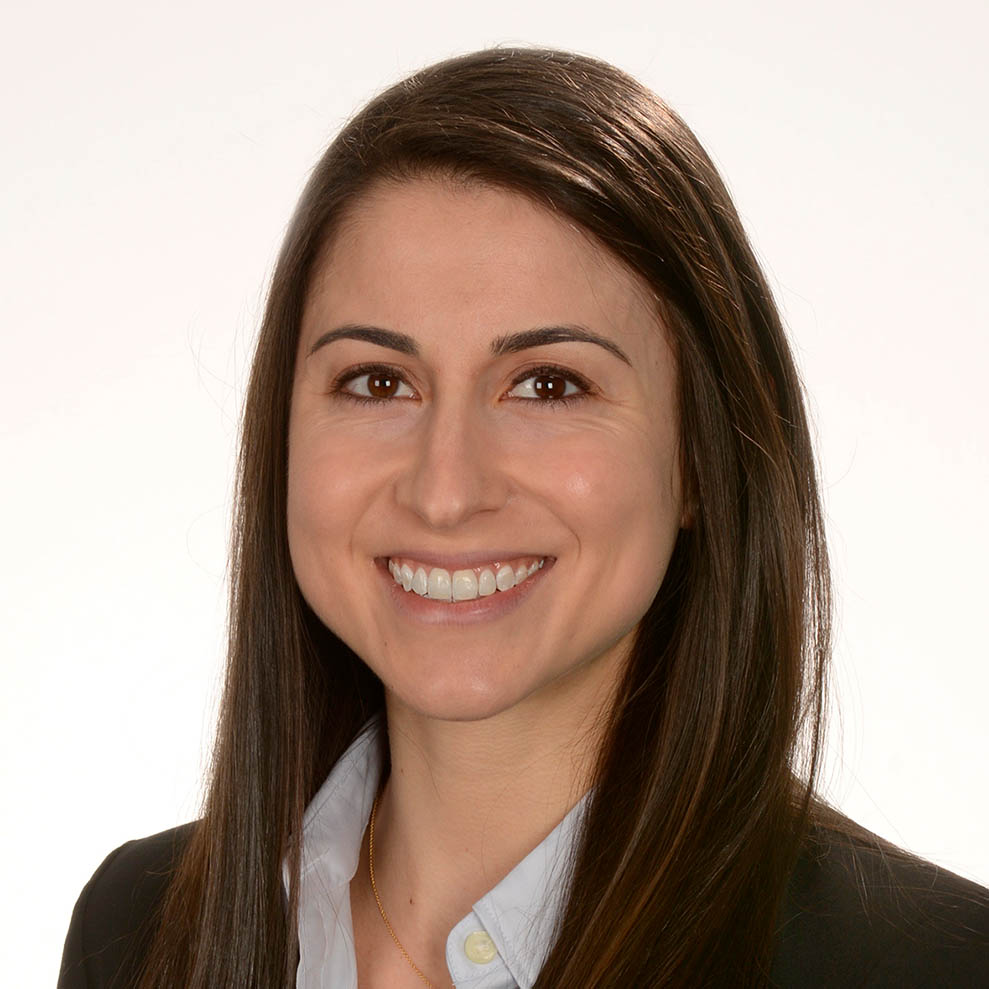 She completed her residency in the Department of Dermatology at the Sidney Kimmel Medical College at Thomas Jefferson University, where she served as Chief Resident her final year.
While at Jefferson, Dr. Heitmiller received extensive training in laser surgery, cosmetic dermatology and procedural dermatology. She has expertise in many procedures including but not limited to Botox®, soft-tissue fillers, laser therapy, and platelet rich plasma.
Dr. Heitmiller has a special interest in cosmetic dermatology and laser therapy for both cosmetic and medical dermatologic conditions. She has published many articles in peer-reviewed journals and authored several textbook chapters in medical and cosmetic dermatology. She has a strong commitment to the advancement of the field of dermatology and has presented her research and clinical work at several local and national meetings. Dr. Heitmiller is an active member of the American Academy of Dermatology, the American Society for Dermatologic Surgery, the American Society for Laser Medicine & Surgery, and the Women's Dermatologic Society.
Outside of work, Dr. Heitmiller enjoys spending time with her friends and family. She lives an active lifestyle, loves to spend time outdoors, and is an avid Peloton rider. Dr. Heitmiller is also quite a foodie who loves to cook but also loves trying new restaurants and tastes.
Dr. Ashley Clark is a California native who grew up in Los Angeles prior to heading north to University of California, Davis, where she graduated top of her class and earned summa cum laude distinction. Dr. Clark then traveled across the country, eventually becoming the Chief Resident at the University of Pennsylvania, the top dermatology training program in the nation. During her time there, she put her outstanding interpersonal skills and knowledge to the test learning from patients of various backgrounds and skin types as well as leading experts in the field of Acne, Hidradenitis Suppurativa, hair loss, connective tissue disease, blistering skin diseases, and pediatric dermatology to name a few.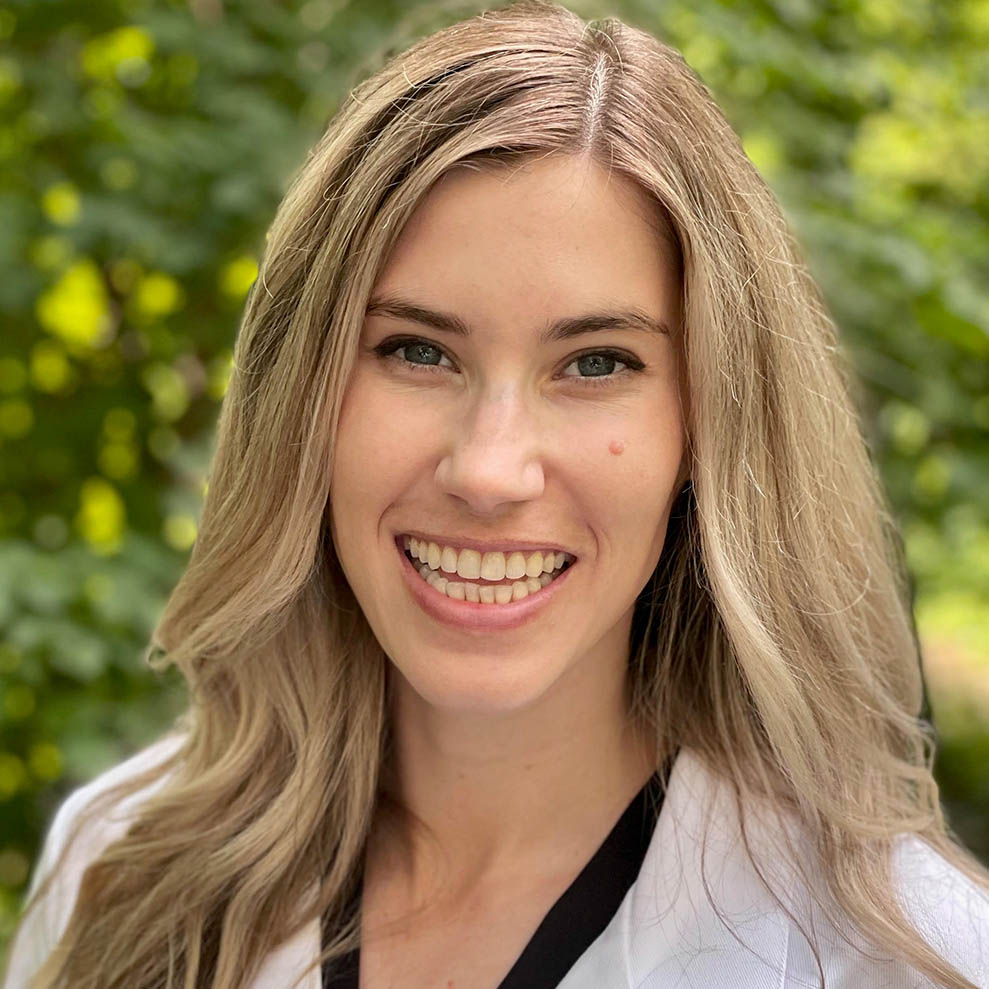 While in medical school at UC Davis she spent most of her weekends running a free clinic providing medical care for an underserved rural community. When not in class, she was in the lab researching the connection between the gut microbiome and acne. Her research earned her the prestigious award of an NIH funded TL1 Pre-doctoral Clinical Research scholar, a master's degree in Clinical Translational Research and led to over 50 publications. Dr. Clark has achieved numerous awards throughout her training from community service, honor society induction (Phi Kappa Phi & Alpha Omega Alpha), research grants, to leadership, academic achievement, and mentorship awards.
Working with world leaders in Dermatology Dr. Clark developed multiple interests within the field and sees both pediatric patients and adults. Her specific interests include:
Acne & Cosmetic treatments (laser, chemical peels, toxin injections, and filler)
Hair loss
Hidradenitis Suppurativa
Dermatomyositis and Bullous Pemphigoid
Pediatric Diseases: Hemangiomas, Eczema and Alopecia Areata
Biologics and new and emerging immunomodulators to provide her patients the best treatments
Outside of medicine, Dr. Clark continues to dedicate her time to others and has volunteered with Guide Dogs for the Blind since she was 10 years old, a program dedicated to transforming lives with service dogs for the blind, and taught her patience, humility, and compassion. She currently lives with a career-changed guide dog named Auburn!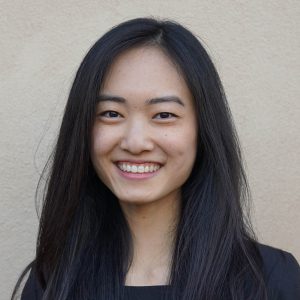 Caroline Tan, MD is a board-certified dermatologist. She received a Bachelor of Arts degree in Biological Sciences from Columbia College in New York, NY. She then earned her medical degree at the Stanford University School of Medicine, in Palo Alto, CA followed by dermatology residency training at the UCLA David Geffen School of Medicine/UCLA Medical Center in Los Angeles, CA.
Dr. Tan sees patients of all ages with a wide variety of dermatologic concerns and skin cancers. She has particular interest in general medical dermatology and cosmetic dermatology. Her prior research interests have included basosquamous carcinoma, dermatomyositis skin disease, and alopecia areata.
Outside of the office, Dr. Tan has donated her time to provider dermatology care at clinics in underserved communities. She also has a passion for helping animals and has volunteered at many animal shelters and rescue groups.
Dr. Rahul Seth is an experienced, double-board certified facial plastic and reconstructive surgeon. He specializes in surgeries of facial aesthetics and rejuvenation, rhinoplasty and nasal airway breathing, facial reconstruction from skin cancer, craniofacial skeletal and soft tissue trauma, treatment of facial paralysis, and gender-affirming facial surgery. His expertise also includes head and neck free flap tissue transfer, a reconstructive microvascular surgery technique for transplanting tissue from one part of the body to another.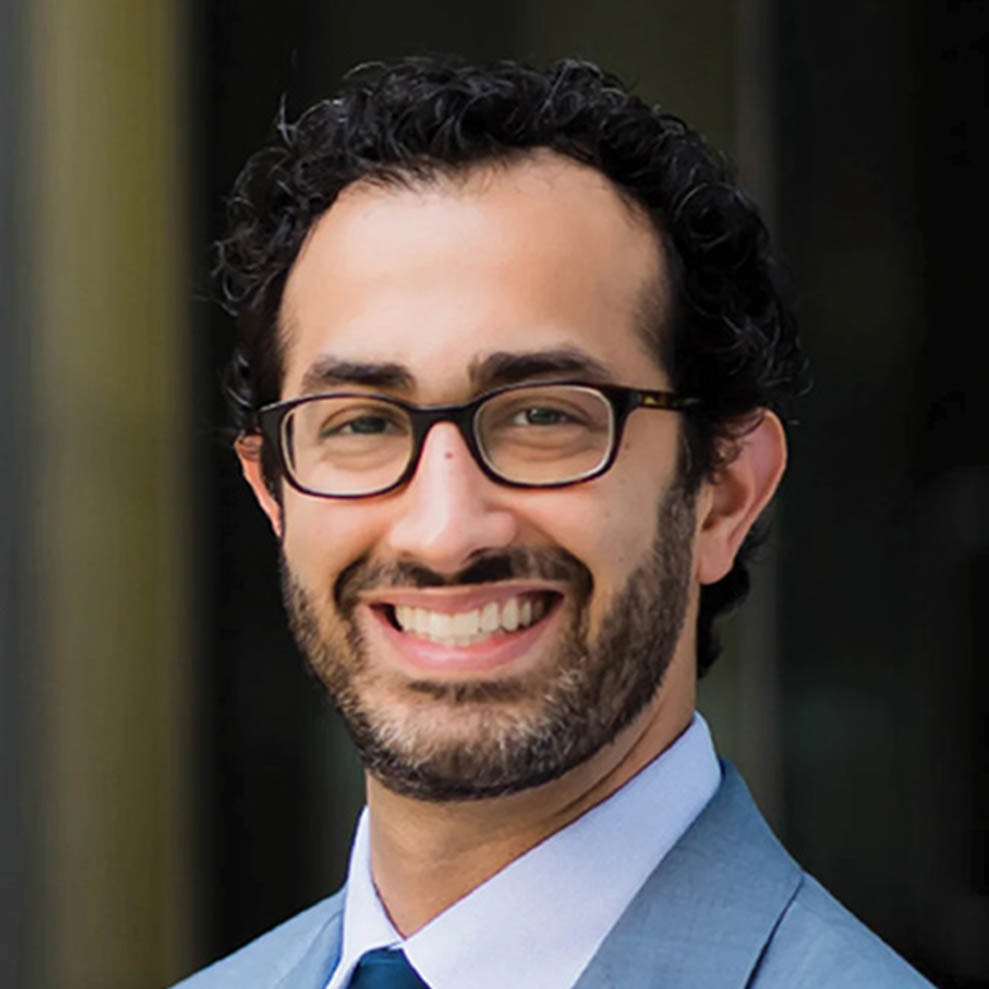 Karen applies more than 10 years of extensive and diverse experience in the field of cosmetic/aesthetic dermatology to her work at The Menkes Clinic & Surgery Center. Forming working partnerships with patients to help them make wise and informed decisions about their skin care needs drives a major part of that work.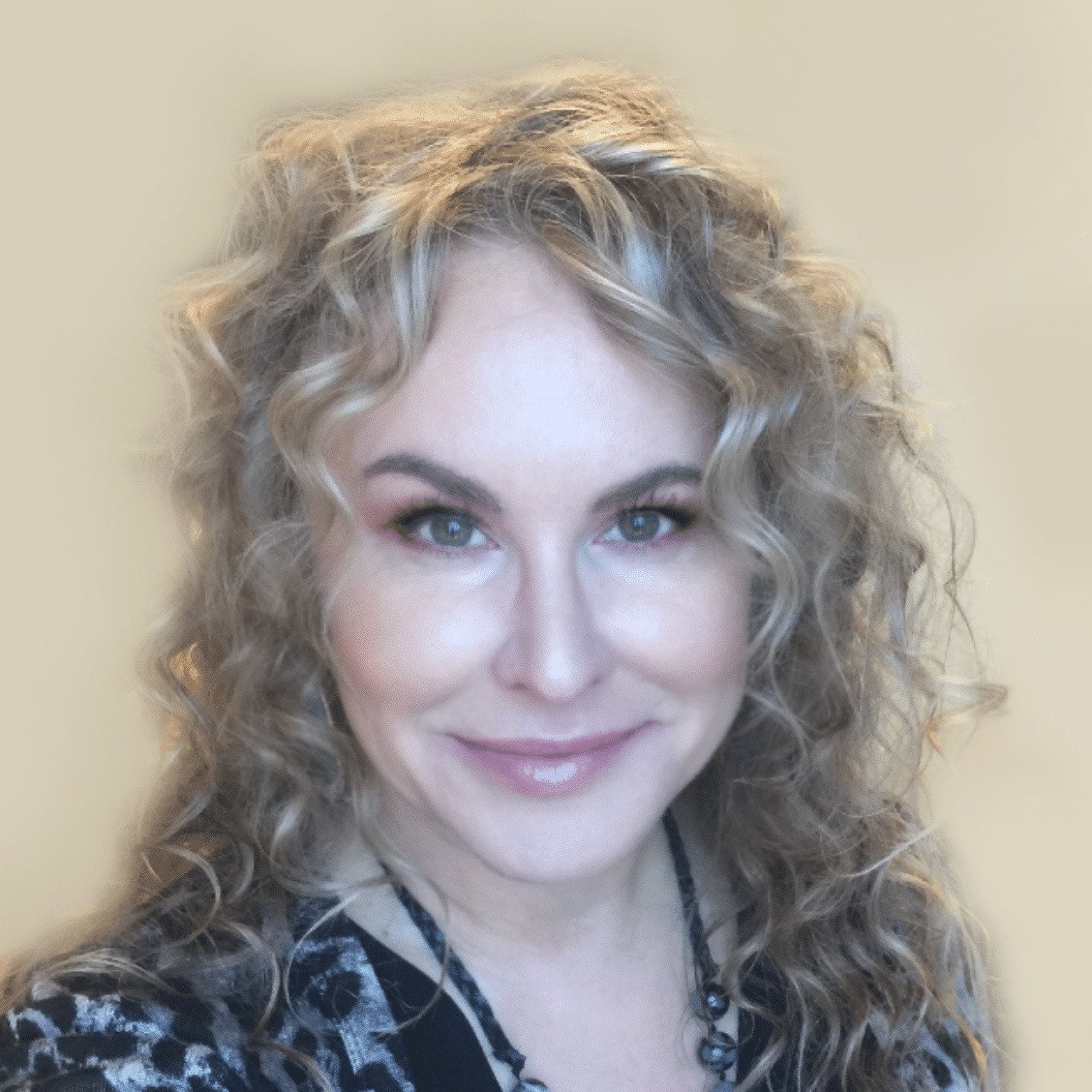 From the initial consultation, through the actual procedure and post-treatment checkups, she stays with patients to ensure their goals are met. This close working relationship helps them remain informed about their options and alleviates the apprehension that sometimes accompanies cosmetic treatment.
It all begins with the complimentary consultation she offers and results in a personalized skin-rejuvenation program tailored to each individual's requirements. The information and care Karen provides builds the patient's trust and comfort level which is so essential before any procedure. She is truly a valuable asset to the clinic's mission.
Kim Rufkahr, RN has trained hundreds of medical professionals across the U.S. and Canada in the use of lasers and injectibles. Patients choose Kim for her attention to detail and highly personalized care.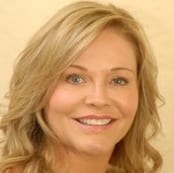 Kim has more than 15 years of experience in aesthetic services and is an active member of the Dermatology Nurses Association and the American Society of Laser Medicine and Surgery. Kim's areas of expertise include
Laser Hair Removal
Intense Pulse Light (IPL)
Sclerotherapy
Tattoo Removal
Botox
Wrinkle Fillers
Lip Augmentation
Shawna has been in the beauty industry for over 7 years. Her personal approach to skin care and her belief that every skin type deserves personalized attention is the hallmark of her unique treatments.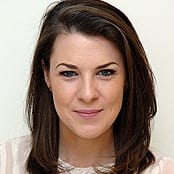 Shawna's passion for skin care began with her own experience with chronic acne. She brings her expertise, caring, and strong educational background to work at The Menkes Clinic & Surgery Center.