Whether it is diffuse redness on the cheeks of a teething infant or red welts on your feverish child, rashes can cause stress for any parent. In many cases, skin rashes occur as a result of irritation to hormonal changes, infection, or specific irritants, and are generally nothing to be overly concerned about. Children are constantly developing. As such, their immune systems tend to be more sensitive than those of adults.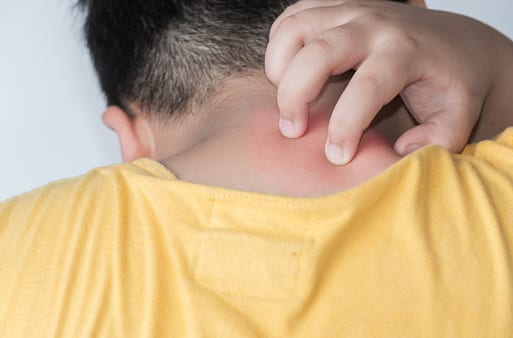 Couple this with numerous potential triggers and you can see how children are susceptible to hundreds of different rashes.
Most rashes will be temporary annoyances. Some, however, can be progressive, chronic, and even contagious. There are some types of rashes, as well, that require dermatological care in order to clear. Because it can be challenging to distinguish if your child's rash is contagious or chronic, or simply a mild irritation, it is wise to schedule an evaluation with your pediatrician or pediatric dermatologist. Rashes that are associated with high fever, difficulty breathing, or tightening in the throat require prompt medical attention.
Rashes in children can appear in many different forms, such as:
Red welts
Red spots or bumps
Lesions that ooze fluid
Generalized itching
Flaky skin
Dry patches
Bright red cheeks
Blisters
Children, with their sensitive immune systems, may be more susceptible to contact dermatitis. This irritation occurs when skin comes into contact with specific substances such as soap, chemicals, creams or lotions, plants, or clothing. Contact dermatitis may also occur as a reaction to certain types of food, or to metal. This type of rash is not contagious and may clear up on its own within a few weeks. Severe rashes may be prescribed hydrocortisone cream or an oral steroid for rapid healing.
Cradle cap is the name given to dermatitis on the scalp of an infant. This condition produces dry, flaky skin on which yellowish or white oily scales may form. Cradle cap is not uncomfortable for the infant, but can be stressful for the new parent. This condition is not contagious and is thought to possibly be the result of overstimulation to the baby's oil glands. Typically, the cradle cap will clear within a few weeks. Washing hair with mild baby shampoo is usually sufficient to manage flaking. However, if the condition spreads or persists, prescription cream may be necessary.
Hives are red welts or itchy blotches that suddenly appear on one or more areas of the body. As many as 3 percents of preschool children and 2 percent of older children experience hives at some point. These raised, itchy patches occur as a result of histamine release in the body. Histamine is released as an allergic response to food or other factors, such as insect bites or certain medications. Hives can even occur as a result of stress or sun exposure.
Parents whose child experiences hives can facilitate management by recognizing potential triggers to be avoided. Your dermatologist can recommend or prescribe specific medications to alleviate symptoms of hives, and also help you implement lifestyle changes such as dietary habits to keep your child's skin looking and feeling healthy.
There are several types of rashes that children may experience. If a rash persists or is accompanied by fever, your child should be seen by his or her health care provider right away. Dr. Menkes and Dr. Soohoo provide excellent dermatological care to children from Mountain View, Los Altos, San Jose, Los Gatos, and surrounding areas. Our staff provides gentle, effective care in a relaxing environment. Contact us today to address your child's dermatological needs.