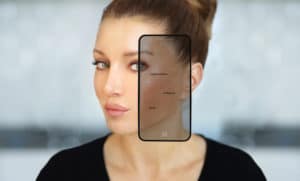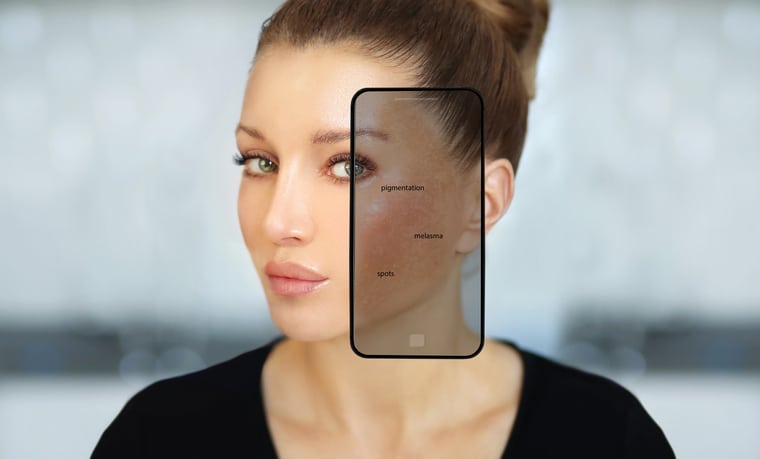 Having clear, beautiful skin is the goal of many women, but certain conditions can impact their ability to achieve this. This includes a troublesome skin concern known as melasma. Melasma occurs typically in women, but men can develop it, too. Approximately 10% of individuals who are diagnosed with melasma are men. This condition causes extensive brown or gray patches on the face, though it can also appear on the neck and arms. These patches develop slowly and are sometimes present for many years. In other cases, it may develop on the face during pregnancy, where it received its name "mask of pregnancy" years ago. 
Who is more likely to develop melasma?
Studies have yet to show a clear "cause" of melasma, but it is believed to develop due to triggers such as excessive sun exposure, hormonal changes, the use of certain skincare products, phototoxic medicines, and increased periods of stress. Individuals most like to develop this condition are those who have extensive sun exposure, have melasma that runs in the family, and for individuals with darker skin tones, due to their existing, active melanocytes on the skin. 
How is melasma treated?
Melasma can be tricky to treat, and many patients will find that it will fade on its own. This is true especially if the trigger that caused it is gone, such as the use of birth control pills or the end of pregnancy. However, other patients may deal with this condition for a lifetime in different severities. In some instances, the pigmentation can be difficult to reduce. However, our team may try a few methods of treatment to help patients feel more comfortable in their own skin. Some types of treatment commonly used for melasma include: 
       

Daily sun protection

       

Skin-lightening agents such as hydroquinone

       

Chemical peels

       

Microdermabrasion

       

Laser skin therapies
Are you struggling with melasma?
Our providers at The Menkes Clinic can help you address this pigmentation concern and restore your self-confidence! Call our facility today at (650) 962-4600 to book an appointment at our practice conveniently located in Mountain View, California at 2490 Hospital Drive, Suite #201. We accept new and existing patients who are seeking cosmetic solutions for skin and body concerns.