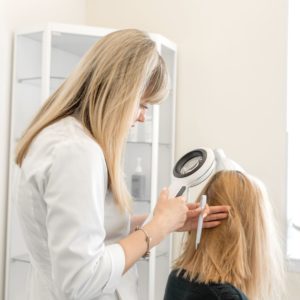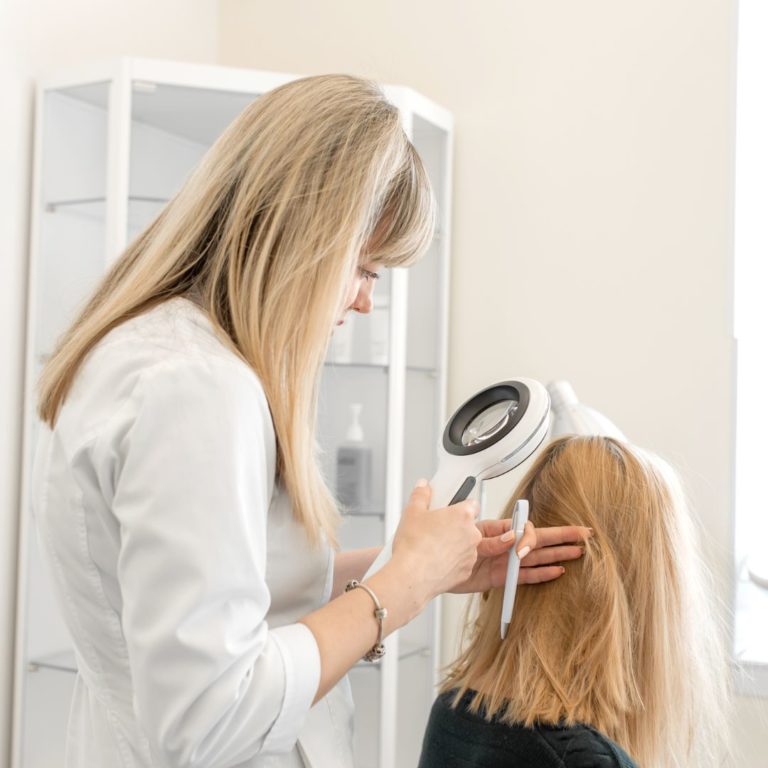 A common type of hair loss that is sometimes expected is that of male pattern baldness. As a man enters into the later years of adulthood, he may notice a receding hairline or hair loss on the crown of the head. But what if a child or younger adult is experiencing bald spots throughout the scalp? What do you do if you are noticing hair loss on the eyebrows, or even eyelashes? When patients are noticing bald spots anywhere on the body at any age, they may actually be dealing with a condition known as "alopecia areata." 
Known as alopecia areata, this condition causes children or adults to experience hair loss anywhere on the body due to an autoimmune disease. Anywhere on the body where hair exists can be affected. This is because the body's immune system is incorrectly targeting the hair follicles in the same way it would germs that enter the body. The body will then cause the hair follicles to fall out and fail to regrow. 
Will I have this condition forever?
Alopecia areata can be very difficult to predict. Some patients have a single episode of hair loss and then experience hair regrowth with no further recurrences. Others might experience a lifetime of hair loss throughout the body, without replacement. Because of the unpredictability of this condition, patients with alopecia areata should see a dermatologist regularly for evaluation. 
What are some treatment options for patients with alopecia areata?
       

Corticosteroids

       

Minoxidil

       

Anthralin

       

Topical immunotherapy

       

Oral treatments
In addition to these treatments monitored by a dermatologist, patients may also want to consider lifestyle changes that can help them address their emotional wellbeing, such as seeking local support groups and wearing wigs or scarfs to cover patches of hair loss where regrowth does not occur. 
Call The Menkes Clinic to learn more about alopecia areata
Mountain View, CA area patients who are in need of treatment for alopecia areata can work with the doctors at 2490 Hospital Drive, Suite #201 to learn about effective solutions available at The Menkes Clinic. Our team of professionals can be reached at (650) 962-4600 to schedule a consultation appointment with any one of our team members to get a proper diagnosis and treatment recommendations.