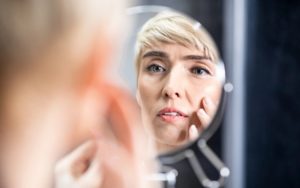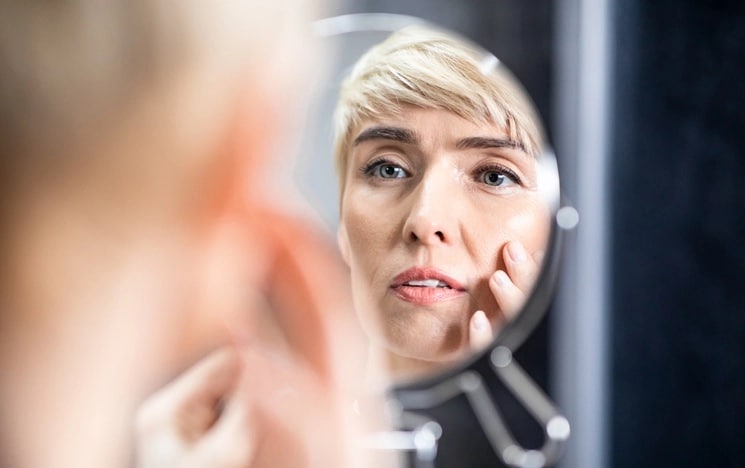 Vascular lesions, sometimes referred to as birthmarks, are abnormalities in the pigmentation of the skin that can be embarrassing or impact one's self-confidence. In the past, there was no way to treat these abnormalities, but with continued improvements in the area of dermatology, patients can now seek treatment using specialized laser devices. At The Menkes Clinic, our physicians are excited to offer treatment of vascular lesions with the use of the Cutera Excel V™ device.
How does the Cutera Excel V™ device work to provide treatment for the skin?
The Cutera Excel V™ laser device uses green laser light that penetrates deep into the skin and treats visible vessels. It is absorbed by deep blood vessels in the skin, providing coagulation and reabsorption to break them down and treat them effectively. The pulsed light penetrates to address discoloration of the skin, deep vascular structures, and veins around the eyes or on the legs. This versatility allows patients to improve their skin in different ways with the same laser device.
What can I expect from my laser treatments for vascular lesions?
First, patients will consult with our doctors at The Menkes Clinic during an initial evaluation to determine if they are a good candidate for treatment with the Cutera Excel V™ device. Once patients choose to move forward with treatments, they will need to schedule several treatment sessions over the course of many weeks or months. The results from treatment are not immediate, but rather a gradual change that occurs with time. Treatments are comfortable thanks to topical anesthetics used and many patients will find dramatic results over the course of several treatments.
What other conditions can the Cutera Excel V™ laser treat?
Some of the other conditions that the team at The Menkes Clinic can treat with the Cutera Excel V™ laser include: 
Angiomas

Rosacea

Facial veins

Various types of scars

Sun damaged skin

Fine lines and wrinkles

Poor skin texture and tone
Ready to treat vascular lesions for good?
Contact the team at The Menkes Clinic of Mountain View, California today. Our team of doctors provide medical, surgical, pediatric, and cosmetic dermatology solutions for new and established patients in the community. Call (650) 962-4600 to request a consultation at 2490 Hospital Drive, Suite #201.