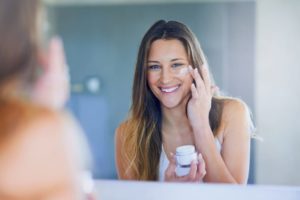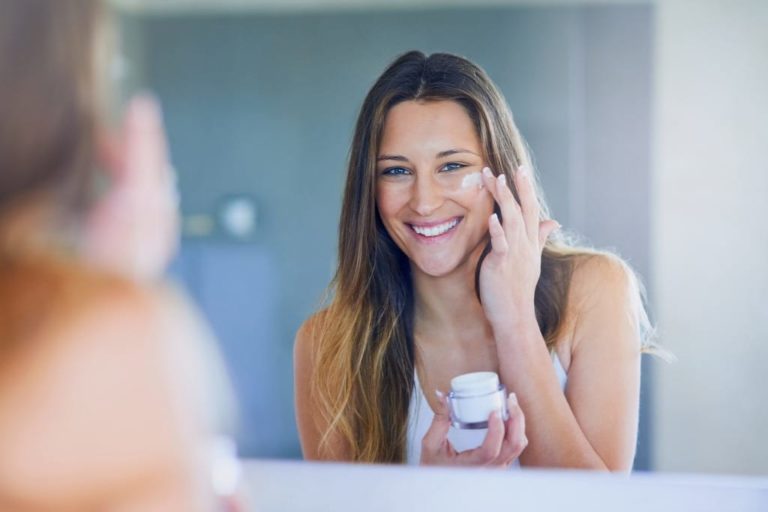 The skin is the largest organ of the body, and it requires the most attention to look beautiful, youthful, and healthy. To achieve this, many patients find that daily moisturizing can make a huge difference in the texture and tone of the skin. The team at The Menkes Clinic encourages patients to learn more about the importance of moisturizing the skin and making it part of the daily skin care regimen.
Finding the moisturizer right for you
Some moisturizers are better than others, so it is important to choose a lotion that is best suited for your specific needs. Those that contain vitamins A and B5 are great for building moisture levels and skin firmness. Anti-oxidant vitamins including C and E will fight skin damage and promote new skin cell development. Additionally, patients who have premature fine lines and wrinkles may benefit from a PABA-free SPF 15 sunscreen.
When should I moisturize?
The best time for moisturizing the skin is after taking a bath or shower. By moisturizing after washing, the lotion can help trap the moisture and natural oils of the skin to keep it from becoming dry and dehydrated. Hot water, while relaxing, can dry out the skin, while moisturizer can help in rehydrating it.
Moisturizing to combat aging
Because the skin is constantly exposed to the environment, especially the face, ears, and neck, they need to be moisturized regularly and protected against the sun. This, in turn, can help maintain youthful skin. These are the areas in which the skin sheds cells more rapidly, and they require moisturizing for self-repair. When applying lotion, massage the skin to stimulate the circulation of blood and to promote new cell generation.
Interested in developing a skin care routine that works for you?
The team at The Menkes Clinic in Mountain View, California are dedicated to providing patients with solutions for improving the health and beauty of their skin. If you are ready to work with a professional to learn more about the benefits of a healthy skin care regimen that incorporates moisturizing, call (650) 962-4600 today to schedule your visit. Our practice is conveniently located at 2490 Hospital Drive, Ste. 201.