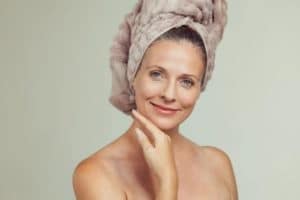 Patients with imperfections in the skin may be unsure of where to start when it comes to achieving noticeable results in a short period of time. The team at The Menkes Clinic believe that patients should speak to a doctor about the ways in which they can enhance their skin's health and appearance. A popular treatment provided at our facility in Mountain View, California is that of IPL.
What is IPL?
Our doctors at The Menkes Clinic describe IPL as a treatment used for improving skin that is sun damaged. It is also used for individuals who have concerns such as redness from rosacea and acne. IPL stands for intense pulsed light and uses light energy to penetrate deep into the skin and help patients achieve the results they desire. IPL treatment for the face typically takes approximately 30 minutes to complete, and can be done every few weeks for optimum results.
Is IPL painful?
IPL treatment are performed right in our office by our trained and experienced providers. Our patients do not require anesthesia or sedation for these treatments as they are well-tolerated. Patients will also find that the healing process is relatively fast, without extended recovery time often associated with chemical peels or laser therapies. Patients will not have scabbing, crusting, or discharge after treatments, allowing them to return to their normal activity on the same day, even if a little redness occurs for the next few hours.
Can IPL be combined with other treatments?
Absolutely! Our doctors can make recommendations of other treatments that can be performed in conjunction with IPL to achieve the best results.
Enhance your skin with IPL treatments today!
If you live in the area of Mountain View, California and are ready to speak to a provider about IPL treatments and other skin-enhancing services available, call The Menkes Clinic at (650) 962-4600. Our facility is located in Melchor Pavillion at 2490 Hospital Drive, Suite #201 and accepts new and established patients into our practice. We offer medical, surgical, pediatric, and cosmetic dermatology services with our doctors, and are ready to assist you in achieving a healthier, more beautiful you!