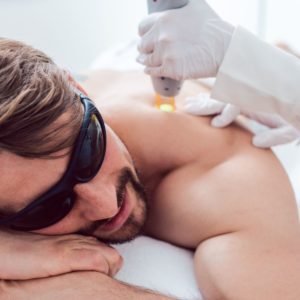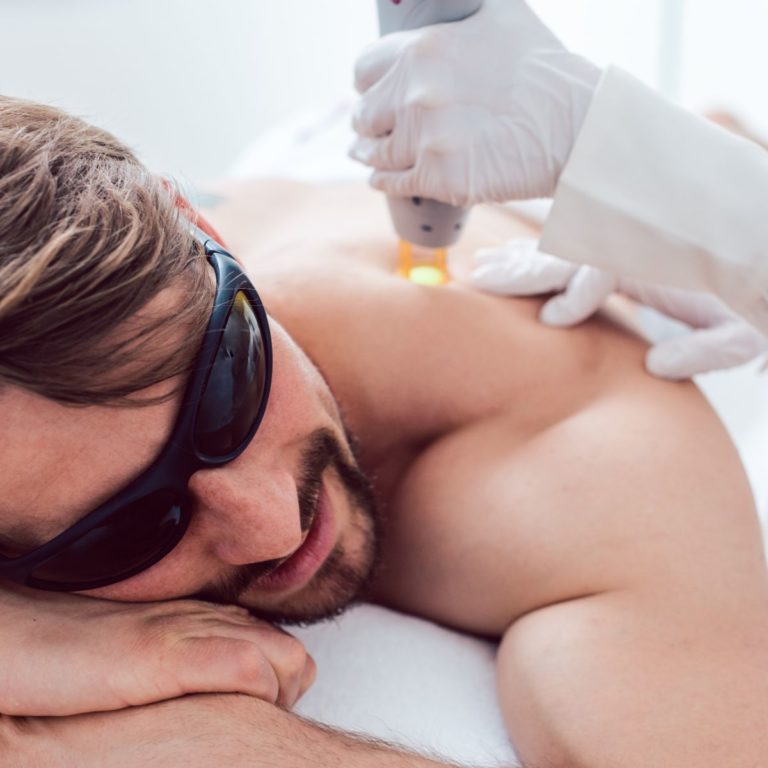 Every day, men and women are removing unwanted hair. Whether they're shaving off morning stubble or waxing away hair on the legs, this daily grooming ritual adds up to a lot of time spent in one lifetime removing unwanted hair. But what if someone told you that you could get rid of unwanted hair for good? While it may sound too good to be true, it's possible with laser hair removal! At The Menkes Clinic, we are excited to offer laser hair removal using our Lightsheer Duet device, which targets hair follicles in the active growth phase to eliminate them—for good!
How Lightsheer Duet works
The Lightsheer Duet is an FDA-approved laser device utilized by the providers at The Menkes Clinic to achieve hair-free skin. Patients schedule a series of treatments spread weeks apart. With each treatment, more hair is permanently removed until all hair follicles in the treatment area have been effectively eliminated. In doing so, patients don't have to tend to this hair ever again, eliminating the cost and time associated with hair removal techniques.
During the appointment, patients will relax in the treatment chair or on the treatment table while the doctor uses the Lightsheer Duet along the skin in the treatment area. Patients hear and feel a snapping sensation, which is often well-tolerated by our patients. We do offer topical anesthetics if patients want to reduce discomfort. With each treatment, hair is slowly released, and eventually, the area will be hair free. The results are permanent, and positively impact a patient's confidence!
Ready to learn more about laser hair removal?
The doctors at The Menkes Clinic are available to help patients in the community of Mountain View, California achieve hair-free skin using today's latest technology. If you are ready to learn more about Lightsheer Duet and how it can remove unwanted hair from the face and body, call the office today at (650) 962-4600. Our providers are available for new patients in our practice at 2490 Hospital Drive, Suite 201, and can educate individuals on the ways in which they can effectively, and permanently, remove unwanted hair without continually waxing and shaving!