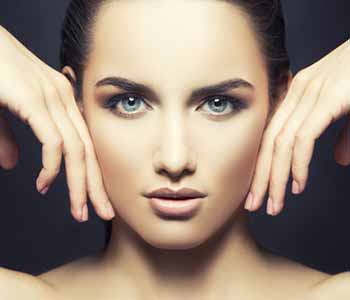 Trends aren't the end all be all when it comes to beauty. We love learning about new technologies and techniques, but we know what's most important. When you feel good, we feel good. And that's what we want when it comes to skin. We want our patients to feel and look their best, without feeling like you look just like everyone else.
Finding what treatments and products that work for you will make you feel more confident and more beautiful. That being said, there are some things that always equal "beauty." Youthful-looking, clear skin has signaled beauty, and will continue to signal beauty for years to come. Makeup trends come and go, and eyebrow thicknesses change, but great skin will always be great skin. Keep reading to learn how to keep your skin looking beautiful and youthful.
Change Your Pillowcase
Though you may feel like your pillowcase clean enough, chances are that it's adding to your fine lines as you sleep. Over the eight hours of sleep you should be getting a night, your skin can pull on the fabric of your pillowcase. This can lead to extra tension that leads to fine lines over time. If you sleep on your stomach or your side, the skin on your face may benefit from a surface with less friction. Switch your cotton pillowcase for a silk one, which will give your skin a smooth surface with less tugging.
The bacteria that can live on your pillowcase can also spell skin issues, like acne. Make sure to wash your pillowcase every week to cut down on bacteria and germs that can affect the quality of your beauty sleep.
Avoid the Sun
Avoiding the sun doesn't mean moving to a dark, rainy state, but being aware of how much time you spend in the sun and what it can do to your skin. UV rays are the strongest between 11-3, so make sure to wear sunscreen and limit your time outdoors during that time. Signs of premature aging like hyperpigmentation, fine lines, and even wrinkles can come as a result of cumulative time spent in the sun.
The SilkPeel
Your skin's top layer can become dull, dry, and tired if we don't take care of it. That's why we recommend a SilkPeel for whenever you feel your skin is starting to look dull or lackluster. The SilkPeel can help reveal younger, smoother, more radiant-looking skin, all without downtime. The SilkPeel helps dull, tired skin look more youthful and bright. And, it even helps improve the appearance of acne, fine lines, and dark spots.
If you want to learn more about how to get youthful, radiant skin that gives you confidence and beauty, give us a call today at (650) 962-4600.