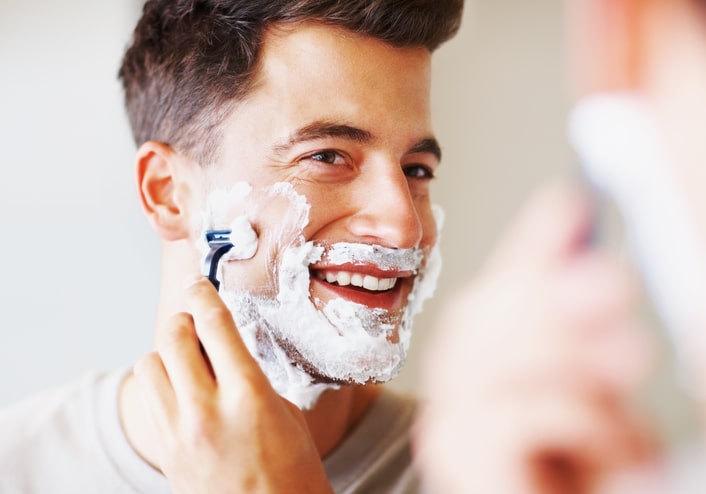 The doctors of The Menkes Clinic in Mountain View, California provide a selection of services for patients who are in need of care for the skin, face, or body. A condition that can often happen to patients and cause long-term scarring is that of "shaving folliculitis." Also known as razor burn, this development of ingrown hairs and irritated hair follicles can be painful and unsightly. It is usually caused by waxing or shaving.
How can I avoid shaving folliculitis?
Shaving and waxing properly is important in keeping the skin healthy and avoiding inflammation of the hair follicles. Many patients who deal with this condition may have questions for our medical team to determine the cause of the problem and reduce the risk of developing this issue. Below are a few recommendations for patients who regularly deal with this condition and are looking to reduce the severity and appearance of inflamed hair follicles:
Shave less often to reduce the risk of razor burn
Wash the skin with a gentle, warm cleaner before applying shaving cream or gel
Avoid the use of soap for shaving, as it can dry out the skin
Wait for 5-10 minutes after applying gel or cream to help soften the hairs and allow for a smoother shave
Use a new blade each time you shave, as old blades can cause more cuts and problems than new ones
Shave your hair in the direction of hair growth, not against it
Rinse the skin with warm water and apply a moisturizing lotion to the skin to calm and hydrate the area
Contact a doctor if your razor burn becomes severely inflamed, as this may be a sign of infection
Schedule your visit with our team today
At The Menkes Clinic, patients in the Mountain View, California area can access care for the skin and body with an experienced dermatological professional. If you are interested in learning more about hair follicle inflammation or any other procedure available with our team, we welcome you to call our office at (650) 962-4600. We are located at 2490 Hospital Drive, Suite #201, and accept new and current patients in the community seeking medical, surgical, pediatric, or cosmetic dermatology options for the face and body.