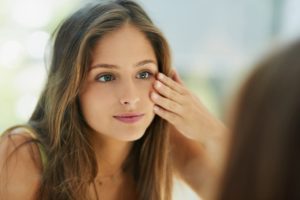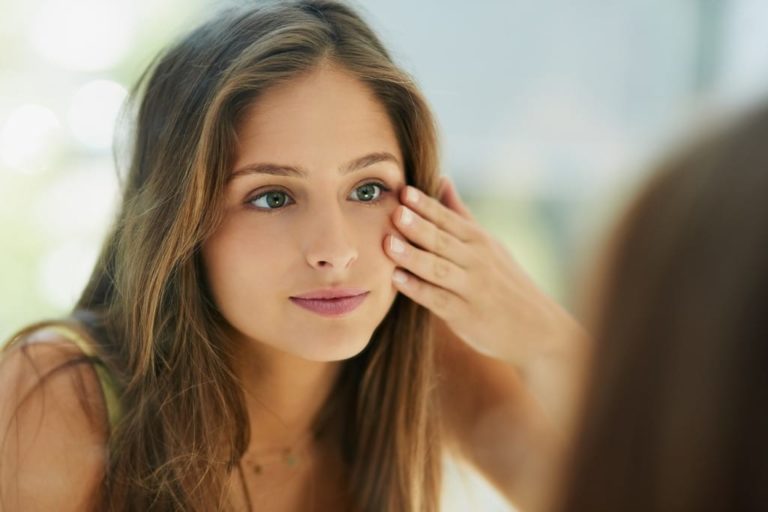 Our skin does so much for us. It keeps germs, pollutants, UV, and other damaging chemicals from entering our bodies. This function is referred to as skin barrier function. When the skin is healthy and working well, the barrier function keeps moisture in and bad things out. But our skin barrier function can be disturbed by many factors: air pollution, UV, stress, lack of sleep, or even a product that you've been using. If your skin is sensitive, red, flakey, or producing excessive oil, you might have a compromised skin barrier function.
Our first recommendation is not to panic. Everyone goes through an allergy or sensitivity to a product throughout their lifetime. Take a deep breath and ask some questions before you go into attack mode. Have you recently been loading up on new products, or trying a few too many things at once? Your skin might be reacting to too many new ingredients too soon. Or, it might be that you've tried an active face mask with AHA levels that are higher than your face is used to. Maybe you've simply left something on your face too long. Identifying the culprit can cut down on your recovery time.
After you look at your skincare routine, you might come up stumped. It might still be a product that is contributing to skin barrier dysfunction. Consider cutting out all of your active ingredients for a few weeks to see if that helps calm your skin. Often, a gentle pH-balanced cleanser, a toner, and a moisturizer can help your skin recover. Avoid using hot water to wash your face, and consider skipping washing your face in the morning. If your pillowcase is changed regularly, you might just want to splash lukewarm water on your face in the morning, then continue with toner and moisturizer. Keeping moisture levels high in your skin can help your skin barrier function recover more quickly than if you're removing them excessively.
Sometimes, it's important to have a professional take a look at your skin. Call us today at (650) 962-4600 to schedule a consultation and we can help you get to the bottom of what is going on with your skin.