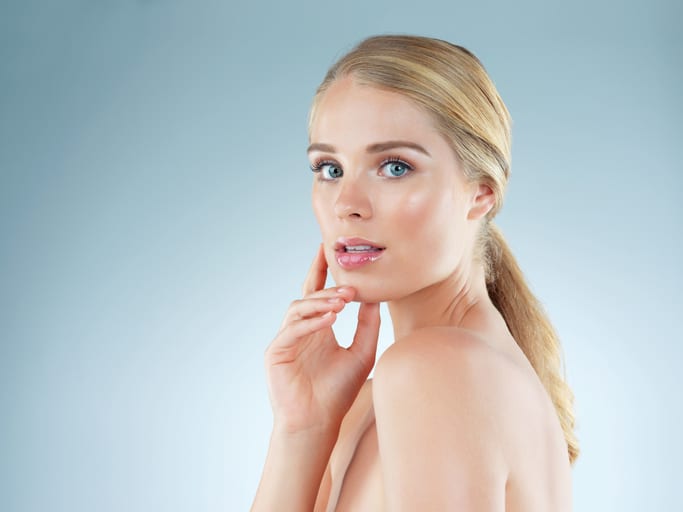 Clear, beautiful skin is often the goal for many of our patients who have imperfections on the skin. Whether patients are struggling with poor skin tone and texture or the unwanted signs of aging, cosmetic dermatology services can assist. At The Menkes Clinic, we provide solutions combining tried-and-true treatments and advancing technology, including Vivace Fractional Micro Needle RF treatment.
What is Vivace RF?
The Vivace RF device is a special, non-invasive device that uses radiofrequency energy to provide skin tightening and improvement by stimulating the skin's natural production of collagen and elastin. This is done by using tiny punctures on the skin's surface. The skin then responds as if it were healing a wound, which includes collagen and elastin boosts. This provides skin rejuvenation in a way never thought possible, and continues to be one of our highly requested treatments in our practice.
What can Vivace RF be used for?
The Vivace RF device can be used in many areas of dermatology. The radiofrequency device is used by our patients to treat:
Acne scars
Stretchmarks
Fine lines and wrinkles
Skin texture and toe
Large pore size
In addition to being effective at addressing the issues above, the Vivace RF treatment provides results with no downtime and in a way that is virtually pain-free. We work hard to ensure our patients are comfortable during this and many other treatments available in our practice with the use of topical anesthetics as needed. Vivace RF is minimally invasive, though we provide numbing services for those who may be worried about any discomfort they may experience during their treatment session.
Learn more about Vivace RF
Are you interested in enhancing your skin? Are you ready to treat a wide range of skin imperfections with one treatment? Have you considered using today's technology to improve your appearance? Patients in the area of Mountain View, CA who are faced with imperfect skin and want to find an effective and advanced way to achieve results are welcome to book a consultation visit with the doctors at The Menkes Clinic. The office is located at 2490 Hospital Dr., Ste. #201 and can be reached by phone to request an appointment at (650) 962-4600.