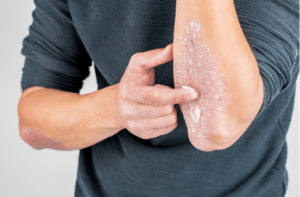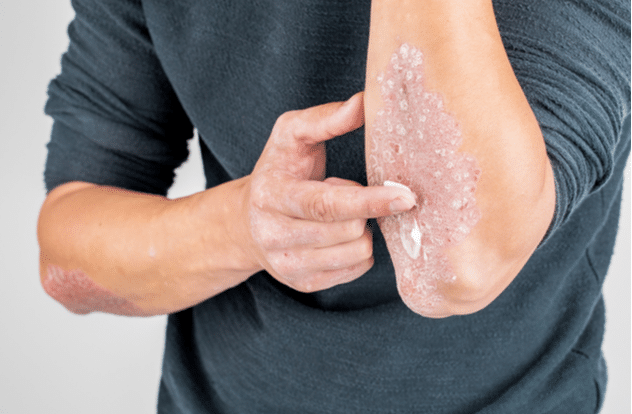 Patients with a chronic skin condition that results in dry, itchy patches of plaque on the surface of the skin may find themselves diagnosed by a professional with psoriasis. Psoriasis is considered a chronic skin condition that is believed to have a link with one's immune system response. It can be managed with the help of a professional to reduce flare-ups that may be bothersome for patients, especially when the area itches. At The Menkes Clinic of Mountain View, CA, our providers work with individuals to help them determine the best treatments to manage psoriasis and keep flare-ups at bay!
What causes psoriasis?
It is believed that psoriasis stems from an immune system concern, which plays a major role in the development of plaque on the body. However, there are also links that suggest the condition may also be genetic, and can occur on skin that has been traumatized or injured. For some patients, psoriasis may worsen due to high levels of emotional stress. Finding the trigger for flare-ups is just one part of the assessment provided by our team in helping patients manage psoriasis.
What can be done about psoriasis?
Patients who work with a dermatological professional in Mountain View, CA at The Menkes Clinic can discuss with our team the best possible solution for their current needs. Psoriasis is better controlled today than it has been in the past, even though there is no actual cure for psoriasis at the moment. Some of the treatments that might be recommended for psoriasis include:
Specialized moisturizers
Topical corticosteroids
Vitamin A and D prescription creams
Laser and light-based therapies
Monoclonal antibody treatments
Find out how to tackle psoriasis once and for all!
If you have questions about managing psoriasis and clearing your skin, the team at The Menkes Clinic is here to help! Our doctors provide Mountain View, CA area patients a range of solutions for the skin, hair, nails, and body with our dermatological specialists. We are open to new and returning patients who call (650) 962-4600 for an appointment at our facility, located at 2490 Hospital Drive, Suite #201.