Many women and men who aren't happy with their self-image actually want to reduce fat – not necessarily lose weight. For these individuals, CoolSculpting can be an effective, non-surgical solution. Dr. Andrew Menkes, a Board-certified dermatologist and dermatologic surgeon serving the Mountain View, CA area answers common questions about CoolSculpting.
Painless procedure: CoolSculpting in Mountain View, CA
One of the most frequent questions posed to Dr. Menkes is "does it hurt?" – a natural concern in a fitness culture of "no pain – no gain." CoolSculpting is non-invasive, meaning nothing enters the body. No anesthetic is required, and there is no downtime following a treatment session.
Depending on the area, you may feel pressure as flesh is pulled into the device with gentle suction. Patients report a sensation of intense cold for a few minutes at the beginning of a session. Then they simply relax by napping, reading, or watching a movie.
At the conclusion of treatment, targeted fat is cold and firm (similar to frozen butter). The clinician massages it, for a speedy return of normal sensation. You may feel a bit numb or tingly, or have slight redness or bruising, but it typically resolves quickly.
That's it – no needles, cutting, sutures, scars, or pain.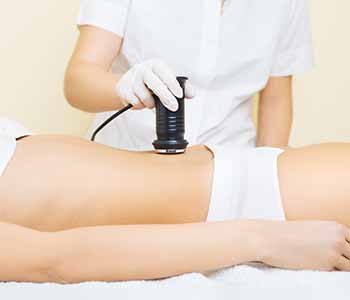 Does CoolSculpting really work?
Yes. The science behind CoolSculpting, called cryolipolysis, produces proven results. It is based on the established fact that fat freezes at a higher temperature than water. In safe, controlled conditions, CoolSculpting chills tissues to a temperature that crystallizes fat cells. Yet it is not cold enough to harm skin or other organs comprised primarily of water. Once fat freezes, cell death occurs. Over several weeks, destroyed fat cells are shed and eliminated through the body's lymphatic system.
In clinical studies, CoolSculpting reduced targeted fat by about 20 percent. So, for a woman with a 37-inch waist at the start of treatment, that could mean going down several jean sizes – without dieting, working out, or taking medications. If further reduction is desired, the area can be treated again.
How long does it last?
The human body produces new fat cells continually until physical maturity is reached, usually in mid-teen years. After that, if you gain inches, it is because existing fat cells expanded. So, fat cells eliminated through CoolSculpting treatment are gone for good. Results can be maintained indefinitely with healthy eating and physical activity. If you do gain weight in the future, it will be dispersed more evenly, rather than concentrated in problem areas such as muffin top, love handles, or thighs.
What areas can be treated?
Initially, CoolSculpting was intended for larger areas since these zones of stubborn fat could be most easily pulled into the cooling chamber. Today, with smaller, mobile applicators, nearly any area can be treated. Dr. Menkes suggests the CoolMini applicator to reduce fat under the chin, on the neck, or for upper arms. The standard device is ideal for:
Abdomen
Flanks
Thighs (inner or outer)
Male breasts
Bra fat
Back fat
"Banana roll" under the buttocks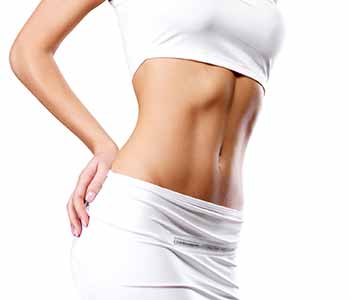 Who is a good candidate for CoolSculpting treatment?
Because CoolSculpting is nonsurgical and drug-free, most people in reasonably good health can take advantage of it. However, CoolSculpting should not be considered a cure for obesity, a weight loss program (although you may drop a few pounds), or a substitute for bariatric surgery. The ideal candidate is near healthy body weight, but has zones of fat that won't budge, even with good nutrition and regular physical activity.
CoolSculpting may be an alternative to liposuction in some cases or used as a follow-up to enhance body contouring with liposuction.
What about cellulite?
Cellulite is simply fat, constricted by fibrous bands of collagen. Reducing fat with CoolSculpting may improve the appearance of cellulite, but it won't get rid of the bands pulling downward on subcutaneous fat. If you have significant dimpling, the doctor may suggest Cellfina, an FDA-approved, minimally-invasive technique that releases tension for smoother skin.
Dr. Menkes and his associates, Dr. Lillian Soohoo and Dr. Krystle Wang urge you to schedule a CoolSculpting consultation to learn more about non-invasive fat reduction. The team will be happy to answer all your questions. Call the office in Mountain View, CA at (650) 962-4600 to set it up.