There are distinctions between reconstructive, plastic, and cosmetic surgeries. Reconstruction is generally repairing damage from traumatic injury, medical surgery, or disease. The purpose of plastic surgery is to change a basic physical characteristic such as breast size or nose shape. Cosmetic surgery, though, is an enhancement of your natural appearance. In most cases it is intended to help you look like a younger, refreshed version of yourself. The highly-trained team at The Menkes Clinic & Surgery Center in Mountain View are well-qualified and experienced in surgical dermatology treatments.
What makes you look older?
So long as we continue to improve the mind and character, staying active and fascinated by life, we don't grow old mentally. Yet, the body takes its own course. Among the first telltale signs are sagging or crepey skin around the eyes, puffiness, and a heavy brow. Skin continues to thin and lose elasticity, while natural fat pads, meant to soften facial contours, begin to diminish. Skin sags into wrinkles and folds from nose to neck. The face loses its inverted triangular shape, becoming heavier at the jowls and beneath the chin.
Metabolism changes with age, too. Even the individual who has healthy eating habits and has always been trim may find fat settling in unsettling places – upper arms, abdomen, flanks, buttocks, or thighs.
When these changes leave you looking older than you feel, cosmetic surgery helps you regain a youthful exterior.
Multiple options for cosmetic surgery in Mountain View
Dr. Andrew Menkes, Dr. Krystle Wang, and Dr. Lillian Soohoo take a personalized approach to rejuvenation. They understand that no two patients have the same physical structure or aesthetic goals. At The Menkes Clinic & Surgery Center, you can expect to play a big role in developing your own customized treatment plan that may include one or a combination of the following surgical procedures.
Eyelid surgery or blepharoplasty is generally a one-to two-hour procedure with just two weeks or less of recovery time. General anesthesia is not required, and the surgery is performed on an outpatient basis at our clinic. Through removal of excess tissue and tightening of muscles, this procedure rejuvenates:
Sagging eyebrows.
Drooping upper eyelids.
Deposits of fat above or below lids.
Puffiness and discoloration beneath eyes.
Vision impairment from lax eyelids.
Blepharoplasty may be performed on its own, or along with a facelift.
You know "rhytidectomy" as a facelift (rhytid means wrinkle). This cosmetic surgery involves removal of excess skin and fat, tightening facial muscles, and re-draping skin. A facelift improves wrinkles, folds, and sags. The result is youthful facial contours with tighter skin.
Our doctors perform facelift surgery without general anesthesia, ensuring patient comfort with a local anesthetic containing epinephrine. This method dramatically reduces bleeding and bruising, shortening recovery time considerably. You can count on the procedure taking several hours, followed by about two weeks of downtime. Full results are evident within six months.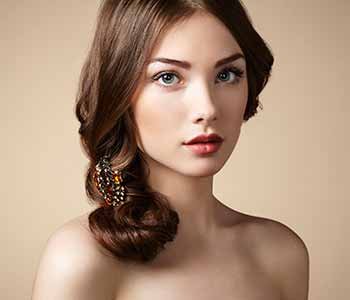 Neck lift or lower rhytidectomy is similar to facelift, and the two surgeries are often performed in tandem. It tightens skin and restructures underlying muscles to define a smoother, slimmer neck, and a stronger profile with reduced jowls and double chin. Scars are tiny, usually behind ears and under the chin.
Laser-assisted liposuction is body contouring through removal of targeted fat deposits. Laser energy is deposited beneath the skin to liquify fat cells. Then, tissues are flooded with a tumescent solution containing saline and local anesthesia. The doctor suctions fat away through small cannulas. There is little bleeding with this method, with only a few days of downtime. Liposuction can be performed on virtually any area of the face or body.
It is important to know that cosmetic surgery is not your only option to look younger. Dr. Menkes and his team also provide a full range of non- and minimally-invasive skin rejuvenation techniques, and nonsurgical body contouring with CoolSculpting. Or, you may opt to enhance the results of your cosmetic surgery with neuromodulators (Botox, Dysport, and Xeomin), dermal fillers, light and laser treatments, or chemical peels.
Dr. Menkes is Board-certified in both dermatology and dermatologic surgery. He has more than 30 years of experience helping patients in the Mountain View area enjoy healthy, youthful skin.Call (650) 962-4600 to schedule a cosmetic surgery consultation with Dr. Menkes or a member of his team.