The Menkes Clinic and Surgery Center specializes in skin cancer detection, screenings, biopsies, surgical removal, treatment, and prevention. Primarily focusing on the three most common skin cancers that develop in humans. This includes basal cell carcinoma, squamous cell carcinoma, and melanoma. Each of these types of abnormal cells can develop on any part of the body and is associated with UV exposure. If you are diagnosed, let us provide complete skin cancer treatment and the support you need.
You can learn more by calling 650-962-4600 and speaking with one of our team members in Mountain View. They can answer questions you may have regarding our skin cancer treatment and can discuss your needs in more detail. Or send us a message by filling out the form found on this page, and we will contact you as soon as possible.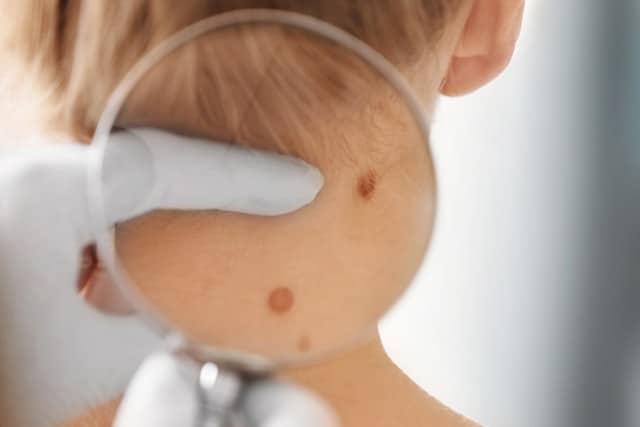 "*" indicates required fields
Skin Health Services in Mountain View
It is a promise to our patients to provide the highest quality medical care. While maintaining current with the latest evidence-based treatments and techniques. Enabling us to provide the best results available and the best patient experience. Our team specializes in medical and cosmetic dermatology. Featuring services like Botox cosmetic, acne care, eczema care, psoriasis care, wart treatments, skin textural problems, chemical peels, and more.
Mountain View Specialized Skin Cancer Treatment
Every patient has unique needs and skin type. We always consider this when providing any skin cancer treatment. The type of cancer will also affect what care is provided. Most treatments for skin cancer require surgery for the removal of the tumor. How invasive treatment is, depends on the type of cancer present. For slow growing cancers, or with early detection, patients may benefit from a special type of treatment called Mohs Surgery.
When you are ready to learn more about our skin cancer treatment, please call 650-962-4600. There, one of our representatives will be available to answer your questions and can help you book an appointment. If you would prefer to send us a message, please fill out the form found on this page, and we will contact you shortly.