Melanoma is an aggressive type of cancer that can metastasize and spread beyond the skin if undetected. But our melanoma care services can help with detection, screening, removal, treatment, and prevention. Knowing what to look for is key. Melanoma develops within the cells that generate pigment, called melanocytes. They result in skin sections appearing in shades of tan, brown, black, and sometimes red or white. Detected in its early stages, melanoma can be completely curable.
When you are ready to learn more about our melanoma care services, please call 650-962-4600. There, you can speak with one of our caring representatives who can provide more information regarding what we offer. You can also send us a message by filling out the form found on this page, and we will contact you as soon as possible.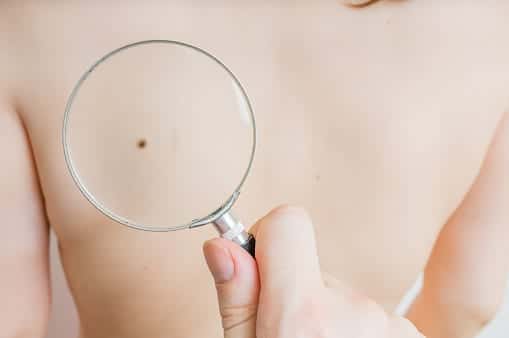 "*" indicates required fields
Mountain View Experienced Melanoma Care
Over a million cases of skin cancer are diagnosed in the United States each year. Patients should have at least one annual skin examination a year. Reducing the chance of missing the development of a dangerous condition like melanoma. Our team is happy to discuss symptoms patients should recognize as well as recommendations for check-ups.
Skincare Options in Mountain View
The Menkes Clinic & Surgery Center team has decades of experience. Enabling us to provide comprehensive dermatology services. Ensuring the best results and patient experience available. Benefit from services like sagging skin correction, hair loss treatment, psoriasis care, cellulite treatment, eczema care, psoriasis care, acne treatment, and so much more. Choose us and benefit from our commitment and promise to provide the highest quality medical care possible.
To learn more, please call 650-962-4600 and speak with one of our Mountain View team members. They will be available to answer questions you may have regarding our melanoma care and can help you book an appointment. If you would prefer to send us a message, please fill out the form found on this page, and we will contact you shortly.