Individuals who suffer from eczema have increased sensitivity to many environmental factors. Often triggering intense itching after exposure to certain environment factors like dust mires, grass, and wool. But with our eczema care services, you can find relief and learn more about managing this chronic skin disease. Benefit from our experience and commitment to ensuring the best care available. Contact us today.
For more information regarding our eczema care, please call 650-962-4600. A member of our Mountain View team can discuss your needs in more detail and can answer your questions. If you would like to send us a message instead, please fill out the form found on this page, and we will contact you as soon as possible.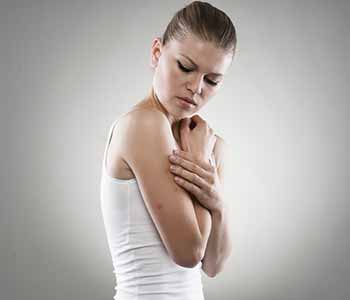 "*" indicates required fields
Comprehensive Skincare Services
The Menkes Clinic & Surgery Center commits to its patients. We promise to provide the highest-quality medical care. Following the latest evidence-based treatments and techniques. To ensure the best results and patient experience possible. Our team specializes in medical and cosmetic dermatology. So, our patients can benefit from services that include Botox options, psoriasis care, dermal fillers, acne treatment, chemical peels, skin cancer care, laser resurfacing,
Mountain View Eczema Care and Treatment
We develop treatments for eczema with several factors in mind. Like the patient's age, severity of the skin disease, and their lifestyle. With treatment, eczema is a treatable skin condition in the vast majority of patients. Treatments include:
Non-medicated emollient creams/ointments
Prescription-strength ointments and oral therapies
Educating patients regarding daily skincare
Identifying environmental triggers
Phototherapy or light therapy
When you are ready to learn more, please call 650-962-4600 and speak with one of our representatives. They will be available to answer your questions regarding our eczema care and can help you book an appointment. To send us a message instead, please fill out the form found on this page, and we will contact you shortly.