Acne is something that can affect not only teens but also people in their twenties, thirties, and even forties. Suffering from recurring breakouts that may embarrass and negatively impact their self-esteem. But our team is ready to help. We can provide acne diagnosis and care to help develop a treatment course that results in healthy, clear, and radiant skin. While actively trying to avoid scarring.
For more information about our acne diagnosis services, please call 650-962-4600. There, one of our Mountain View team members can provide more details regarding our services and help you book an appointment. To send us a message instead, please fill out the form found on this page, and we will contact you shortly.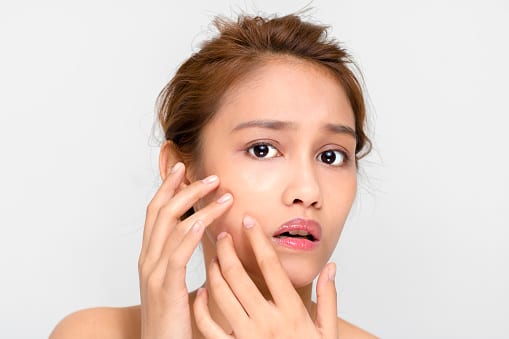 "*" indicates required fields
Mountain View Acne Diagnosis and Treatment
We specialize treatments to the needs of each patient. Topical medications for acne include benzoyl peroxide, salicylic acid, retinoids, antibiotics, and topical dapsone. When appropriate, we also use Accutane to treat more extreme cases of acne, or when physical scarring is present. It provides an alternative to longer-term treatments. And we will work with you to find the best treatment options to meet your needs.
Patient Focused Skin Care in Mountain View
It is our promise to provide the highest-quality medical care. Keeping current with the latest evidence-based treatments and techniques. Ensuring safe, effective, skin care solutions to help you achieve and maintain healthy skin. We specialize in medical and cosmetic dermatology. Featuring services like Mohs surgery, chemical peels, psoriasis care, mole removal, Botox Cosmetic, rosacea care, dermal fillers, and more.
You can learn more by calling 650-962-4600 and speaking with one of our representatives. They will be available to answer questions regarding our acne diagnosis and can discuss your needs in more detail. If you would prefer to send us a message, please fill out the form found on this page, and we will contact you as soon as possible.