Part of our belief includes that everyone deserves to have healthy, beautiful skin. And with our dermal fillers, we can help address common signs of aging using proven techniques. Injectables are a cornerstone of cosmetic dermatology. And they are procedures we perform frequently in our Mountain View office. Partner with The Menkes Clinic and gain the confidence that your skin health is in the best hands.
For more information, please call 650-962-4600. There, you can speak with one of our knowledgeable representatives who can answer questions regarding our dermal fillers. Or send us a message by filling out the form found on this page, and we will contact you as soon as possible.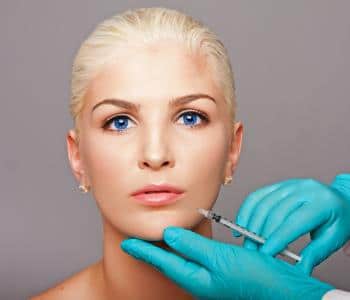 "*" indicates required fields
Mountain View Complete Dermatology
With decades of experience, we are ready to provide the best results and patient experience possible. We promise to provide the highest quality medical care. While remaining current with the latest evidence-based treatments and techniques. Our team specializes in medical and cosmetic dermatology. And our patients can benefit from services like hair loss treatments, eczema care, fat reduction, skin cancer care, cellulite treatment, psoriasis care, acne care, and so much more!
Options for Dermal Fillers
There are a variety of filler options patients can benefit from. Depending on their needs, skin type, and areas that need attention. Injectables and fillers can help eliminate signs of aging and we can maintain results with continuing treatments. Many dermal fillers are FDA approved, and some can achieve immediate results. Injectables are some of the most common non-surgical ways to manage signs of aging. Treatments are suitable for nearly every adult who has developed common signs of aging.
When you are ready to learn more about our dermal fillers, please call 650-962-4600. One of our Mountain View team members can discuss your needs in more detail. They can also help you book an appointment. If you would prefer to send us a message, please fill out the form found on this page, and we will contact you shortly.