Affecting approximately 2%, or 7.5 million, of Americans, psoriasis is one of the most common autoimmune diseases. Its causes are still unknown and appear to be hereditary. It is a lifelong chronic disease that varies in severity. But with our expertise and psoriasis treatment services. You can enjoy relief and learn how to manage your symptoms. Schedule a consultation today!
When you are ready to learn more about our psoriasis treatment in Mountain View, please call 650-962-4600. There, you can speak with one of our team members who can provide more details regarding our services. Or send us a message by filling out the form found on this page, and we will contact you as soon as possible.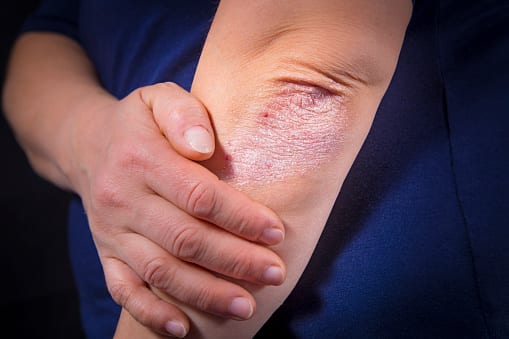 "*" indicates required fields
Mountain View Psoriasis Treatment Options
While there is no cure, recent advancements have led to the development of highly effective treatments. We refer to these medications as biologic agents. They are effective in clearing skin lesions and mitigate the debilitating symptoms of psoriatic arthritis. Patients who do not require the use of biologic therapy can benefit from other treatments. Topical medications can be an effective treatment. Patients can also benefit from laser treatments, phototherapy, as well as systemic medications. We thoroughly evaluate patients to determine the best treatment course.
Comprehensive Dermatology Care
It is a part of our commitment to remain current with the latest evidence-based treatments and techniques. Paired with the promise to provide the highest medical care, you enjoy the best experience available. Meaning our patients enjoy access to professional dermatology medical and cosmetic solutions. Including skin cancer care, chemical peels, eczema care, Botox Cosmetic, scar revisions, and more.
For more information, please call 650-962-4600, and speak with one of our Mountain View associates. They will be available to help you book an appointment and can answer questions regarding our psoriasis treatment. If you would prefer to send us a message, please fill out the form found on this page, and we will contact you shortly.