The Botox formula is made from the botulinum toxin type A. It works by blocking the nerve messages between the muscles and the brain. Preventing muscle contractions and reducing the appearance of fine lines and wrinkles on the upper third of the face. Our Botox cosmetic services can help you enjoy smoother, younger-looking skin. Botox has been widely tested and is approved by the FDA for cosmetic use and it is suitable for men and women.
If you would like to learn more, please call 650-962-4600 and speak with one of our knowledgeable Mountain View representatives. They can discuss our Botox cosmetic services in more detail and can help you book an appointment. To send us a message instead, please fill out the form found on this page, and we will contact you as soon as possible.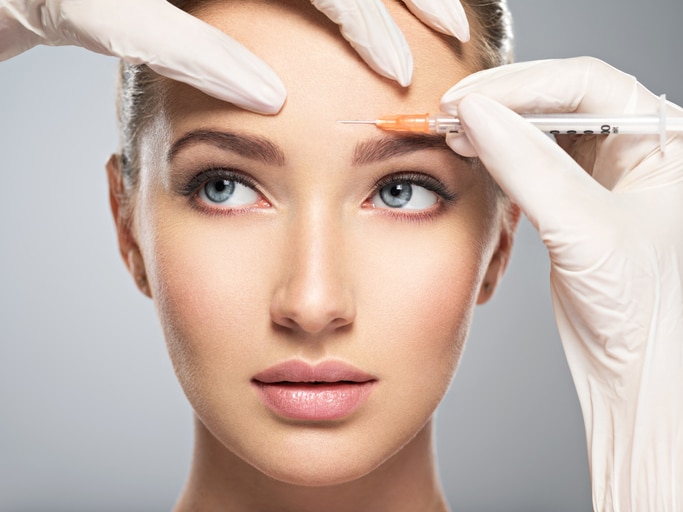 "*" indicates required fields
Mountain View Complete Dermatology Care
The Menkes Clinic specializes in medical, surgical, pediatric, and cosmetic dermatology. We are ready to help you achieve and maintain healthy skin. With a focus on our patients, we strive to provide the best medical care. While remaining current with the latest evidence-based skincare treatments. Our patients benefit from services like acne care, psoriasis treatments, body hair services, alopecia, hair loss, skin cancer care, scar revisions, and so much more.
Skilled Botox Cosmetic Services
Treatments are convenient, sessions only takin 10-15 minutes. Patients can immediately return to work or other normal activity. Treatment consists of a few shallow injections administered through a very small needle to precise points of the face. Results take around three to four days and last for about four months. With repeated treatment, results can be maintained.
When you are ready to learn more about our Botox cosmetic services, please call 650-962-4600. There, one of our team members will be available. They can answer questions you may have and can help you book an appointment. Or send us a message by filling out the form found on this page, and we will contact you shortly.