Often causing dry and itchy skin, eczema is a common genetic skin condition. It is characterized by increased sensitivity to environmental factors. Those who have eczema, experience intense itching after exposure to triggers like wool, grass, and dust mites. And Menkes Clinic is ready to provide the eczema treatment and care needed to manage symptoms. Helping our patients enjoy relief and managed symptoms.
To learn more about our eczema treatment services, please call 650-962-4600. There, you can speak with one of our knowledgeable Mountain View associates who can provide more information about our services. If you would prefer to send us a message, please fill out the form found on this page, and we will contact you shortly.
Mountain View Eczema Treatment Options
Depending on the patient's needs, we develop a personalized care plan. Eczema is a treatable skin condition for most patients. Treatments can include the use of non-medicated emollient creams or ointments. Prescription-strength ointments and oral therapies. And even light therapy. We also work with our patients to learn about proper skin care and can help identify triggers. Providing patients relief and the tools they need to better manage their symptoms.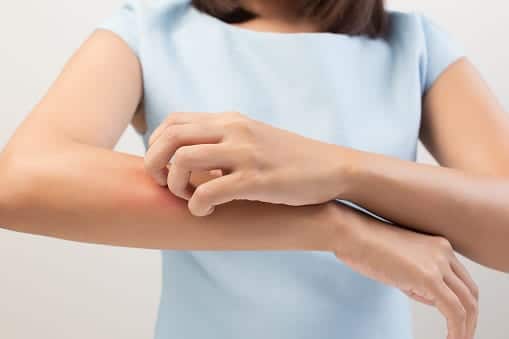 "*" indicates required fields
Skincare in Mountain View
The Menkes Clinic team focuses on providing the highest quality medical care available. All current with the latest evidence-based treatments and techniques. Ensuring patients can enjoy natural looking results and healthy skin. We specialize in a variety of dermatology services that include medical, surgical, pediatric, and cosmetic. Helping us provide services like skin cancer care, Botox Cosmetic, acne care, chemical peels, psoriasis care, dermal fillers, and so much more.
When you are ready to learn more about our capabilities, please call 650-962-4600 and speak with one of our team members. They will be available to discuss our eczema treatment options in more detail and can answer questions you may have. You can also send us a message by filling out the form found on this page, and we will contact you as soon as possible.