The Menkes Clinic team follows the belief that everyone can, and deserves, to have healthy, beautiful skin. Services like our Botox options are proven techniques that help patients address the common signs of aging. This non-surgical approach is available to nearly every adult. Helping reduce visible lines around the eyebrows, eyes, and forehead.
For more information regarding our Botox options, please call 650-962-4600. There, you can speak with one of our caring associates in Mountain View. They will be available to discuss your needs in more detail and can help you book an appointment. You can also send us a message by filling out the form found on this page, and we will contact you as soon as possible.
Skin Care Services
It is our goal to provide the highest quality medical care. While remaining current with the latest evidence-based treatments and techniques. This ensures natural-looking rejuvenation and the best possible patient experience. Our team specializes in medical, surgical, pediatric, and cosmetic dermatology. Providing our patients access to a wide range of services that include eczema care, chemical peels, alopecia, Coolscuplting, acne solutions, dermal fillers, and more.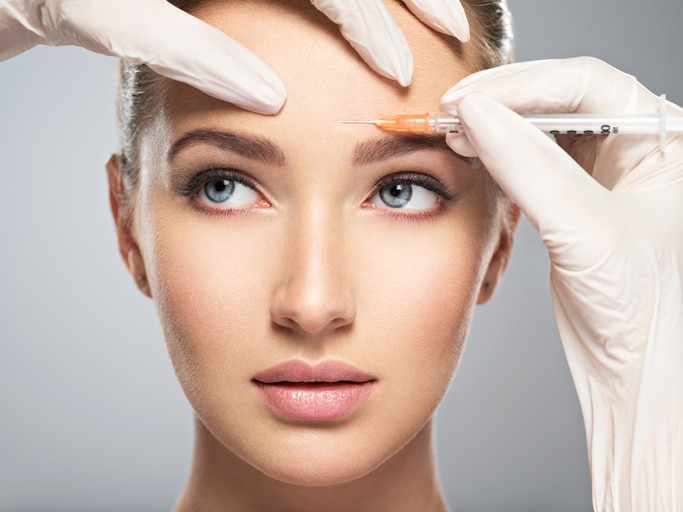 "*" indicates required fields
Mountain View Botox Options and Treatments
Botox is one of the most known injectable treatments. Being the first of its kind, this neuromodulator reduces the appearance of dynamic wrinkles. It does so by relaxing the muscles that contract frequently. Treatments are usually quick, taking only 15-20 minutes. And patients can return to normal activities immediately. You can see results within five to seven days, and they last between four and six months.
If you would like to learn more about our services, please call 650-962-4600 and speak with one of our team members. They can answer questions you may have regarding our Botox options and can provide more details regarding our capabilities. Or send us a message by filling out the form found on this page, and we will contact you shortly.