Acne is a skin disease that almost everyone will experience. And although it begins during puberty and adolescence. There are patients that experience acne through their twenties, thirties, and even their forties. Experiencing recurring breakouts that can affect their self-esteem and confidence. But The Menkes Clinic is ready to provide the acne solutions you are looking for. Work with us and let us help you achieve, clearer, healthy skin.
When you are ready to learn more about our acne solutions, please call 650-962-4600. One of our Mountain View team members will be available to provide more information regarding our services and can discuss your needs in more detail. To send us a message instead, please fill out the form found on this page, and we will contact you shortly.
Mountain View Acne Solutions and Treatments
Treatment begins with the understanding that every patient is an individual with unique needs. We will take the time to evaluate a patient's lifestyle, goals, and treatment preference. Helping us develop the most effective plan that will help us result in healthy, clear, and radiant skin. Treatments can include the use of topical medications, antibiotics, peels, light therapy, and even laser therapy. Sometimes a combination of treatments is needed for the best results.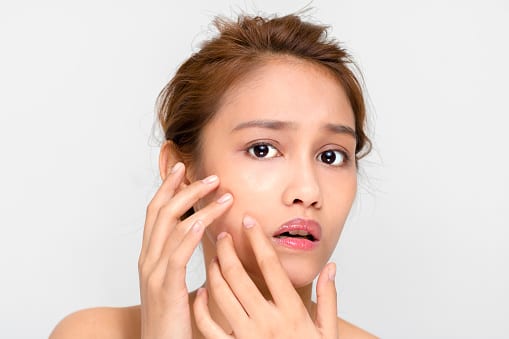 "*" indicates required fields
Complete Skincare Solutions
Our core promise is to deliver the highest quality medical care and to remain current with the latest evidence-based treatment techniques to ensure natural-looking rejuvenation. With this in mind, we specialize in a range of services that include medical, surgical, pediatric, and cosmetic dermatology. Ensuring the best results and patient experience possible. Aside from acne solutions, our services include skin cancer care, chemical peels, psoriasis care, mole removal, facials, rash care, Botox options, and more.
If you would like to learn more regarding our services, please call 650-962-4600 and speak with one of our associates in Mountain View. They can answer questions you may have regarding our acne solutions and can help you book an appointment. You can also send us a message by filling out the form found on this page, and we will contact you as soon as possible.