XTRAC®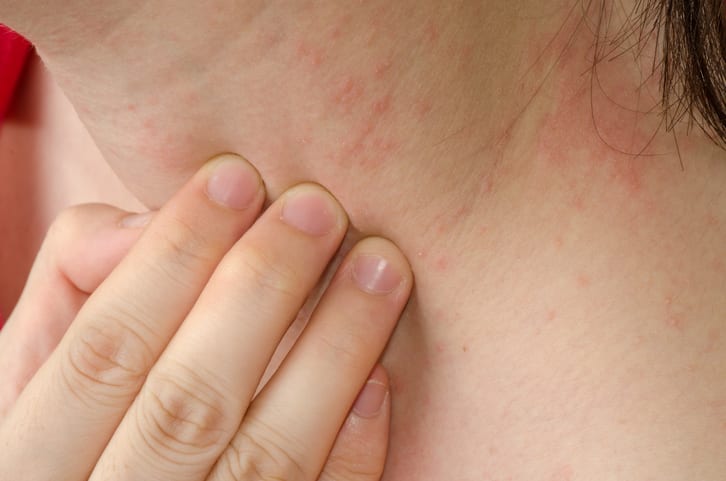 Patients with psoriasis and vitiligo suffer from skin abrasions and lesions that can range from annoying to painful. These patches of skin often appear on the knees, elbows, hands, feet, and scalp. Patients can attempt to manage the irritation and flare-ups with creams and lotions, ultraviolet light, or prescription medication. Now, patients with psoriasis or vitiligo have another option with XTRAC laser treatment. XTRAC can typically reduce the appearance of psoriasis and vitiligo in less than 10 treatments, giving patients several months of relief before symptoms present themselves again.
How it works
XTRAC works by concentrating beams of laser light on the targeted area to treat active lesions while leaving the healthy skin alone. By only delivering light to affected areas, XTRAC is much more effective than regular phototherapy because the psoriatic plaques themselves can tolerate much more than normal skin can. Similarly, XTRAC delivers UVB light only to areas affected by vitiligo and can often clear it entirely.
What to expect
Treatment sessions take approximately 5-30 minutes, depending upon the size of the treatment area. During the procedure, patients feel a warm sensation but do not report feelings of pain or discomfort. Following the procedure, patients may feel as though they may have a mild sunburn with some red skin or itching. These symptoms are mild and only last a few days.
XTRAC benefits
Less time needed for treatment
No UV exposure on healthy skin
No daily lotion or cream to apply
No risk of skin thinning, liver damage, or birth defects
Can be used on areas on the body that have previously been hard to treat
If you are Interested in XTRAC, you may also be interested in
---
---