Microneedles and Dermarollers
Posted on: Oct 15 2018
By: editor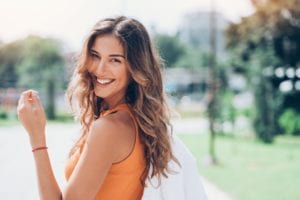 Not impressed after buying a new product and giving it a try? We've been there, too. That new expensive mask may claim to help clear up your acne or brighten your complexion, but it takes constant use of products to leave lasting results, and that's if you even see results!
This is one of the many reasons why we often suggest professional treatments. Skincare-tainment is fun, relaxing, and something we enjoy, too. But you have to be careful when taking the treatments too far. For example, there are some major differences between microneedling treatments and at-home "dermarollers."
Safety
Safety might be one of the most important distinctions when it comes to at-home treatments and professional microneedling treatments. We want to make sure your skin is taken care of so it looks better than you thought it could. To make that happen, we clean and sterilize our tools, and make sure everything is in perfect condition. Microneedles must be kept sharp and sterilized to give you the best results.
Dermarollers might end up getting tossed into a drawer with brushes and makeup, which is an excellent way to cause damage to your skin. Those little needles can bend, which then can cause tears in your skin when you roll the dermaroller over your skin. Keeping your dermaroller sterilized is important, too, since you can transfer bacteria and cause breakouts and other issues with a dirty dermaroller.
Depth
Professional microneedle devices go deep into the skin, penetrating the dermis layer and stimulating collagen production. This is one of the best reasons to receive a microneedle treatment, because more collagen makes your skin look younger, fuller, and more refreshed.
Dermarollers bought online often do not reach down into the dermis layer of the skin, so they only cause small surface-level holes in the skin. These are best-used to enhance the absorption of your favorite products.
Results
We love the results of microneedle treatments, because they combine the best of the best. Microneedle treatments can reduce fine lines, lighten scarring, and improve collagen production so you look younger.
Dermarollers can improve the effectiveness of your favorite products, but often will not provide the dramatic results we're looking for.
Call us today at (650) 962-4600 to schedule a microneedle consultation!
Posted in: Micro Needling